Section Branding
Header Content
The Most Wonderful Time of the Year
Primary Content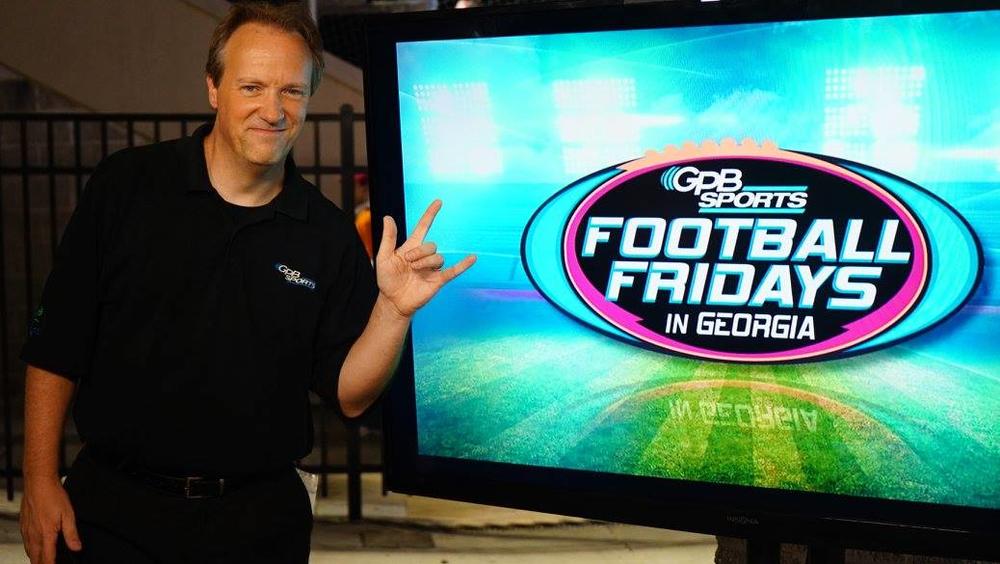 We're here…

Although, I would forever maintain that this was the fastest football season to go by in a LONG time. I asked a lot of friends that you know as well, Faithful Reader, and they agree that is was just IN FACT July.

The last eight games of the year are here and those of us at GPB have the privilege of putting them all on the air in a 38-hour span- starting Friday morning at 10 and ending Saturday night around midnight or so..

To celebrate, this thought came into my head this morning…





And we have this in a few of the games this weekend… but, how did we get here…???

In 7A, Roswell makes a return visit to take on Grayson- ranked #5 in the country in some polls. I caught up with Hornets head coach John Ford and I got the chance to remind him of one of his favorite movies- "Bloodsport." You know…??? The Jean Claude van Damme flick where he battled one of the great movie villains of all-time: Chong-Li… and, if you haven't seen this guy in action (meaning both van Damme's Frank Dux character and Chong-Li), here's a reminder of life in the kumite:

((HT: Cannon International Films))





Ford reminded me that it's like going up against Ching Li or Drago from "Rocky IV." Which reminds me of this scene from the fight with Rocky and Drago… and I'm sure this is what Ford is thinking as well:

((HT: United Artists/MGM))





In 6A, it's Tucker and Valdosta. Interesting thought from Bryan Lamar, the Tucker head coach, he says that every week in this playoffs run he put in his notes on the opposition that "they're the best team we've faced all season." He's doing that for the 5th week in a row…

In 5A, Rome held off Stockbridge at Barron Stadium. Buford and the Wolves (or should I say: The Wolves and the Wolves) will go at it. John Reid won titles in Tennessee at Alcoa High before coming to Georgia and we all know the pedigree of the folks in Buford- who will be looking at reversing their fortune from last year in the 4A final.

Speaking of quad-A, Cartersville survived Mary Persons. Here's the look from our friends at 13WMAZ-TV





And they got Thomson, who beat Jefferson for the second time this season- and we also get a look at Macon County winning in Greymont-Summit in Single-A Public

((HT: WJBF-TV))





Double-A gives us Fitzgerald and Benedictine. This was the match-up that folks saw when the brackets first came out and they got it. The Purple Hurricane knocked off Cinderella Hapeville Charter. Here's Jake in The Locker Room…

((HT: WALB-TV))

WALB.com, South Georgia News, Weather, Sports

Benedictine took care of Callaway- who had to travel from one end of the state to the other for another week. Props to both the Jackets and Cavs for getting as far as they did…

In single-A Macon County gets MCA- who beat Clinch in a stunning second-half in Homerville- taking the loss on August 26th and turning it into a semi-final win.

And in Single-A Private, ELCA will be back in the last game of the year taking on another Cinderella- Fellowship Christian. Al Morrell coached in Cobb County and took over the Paladins program. He now has them here after their win over Prince Avenue.

Now… to break the fourth wall a little bit.

There are about 100 people putting these eight games together for you on the last weekend of the Georgia high school football season- and this is my shout-out to them as we go forward. It has been an absolute blast working with all of them (and seeing and talking to all of you) all season long.

From all of us to all of you, thanks for letting us into your homes for the 20th year in a row.

Play it safe, everyone… We'll see you at the Dome!
Secondary Content
Bottom Content