Section Branding
Header Content
The Semi's – Almost Championships
Primary Content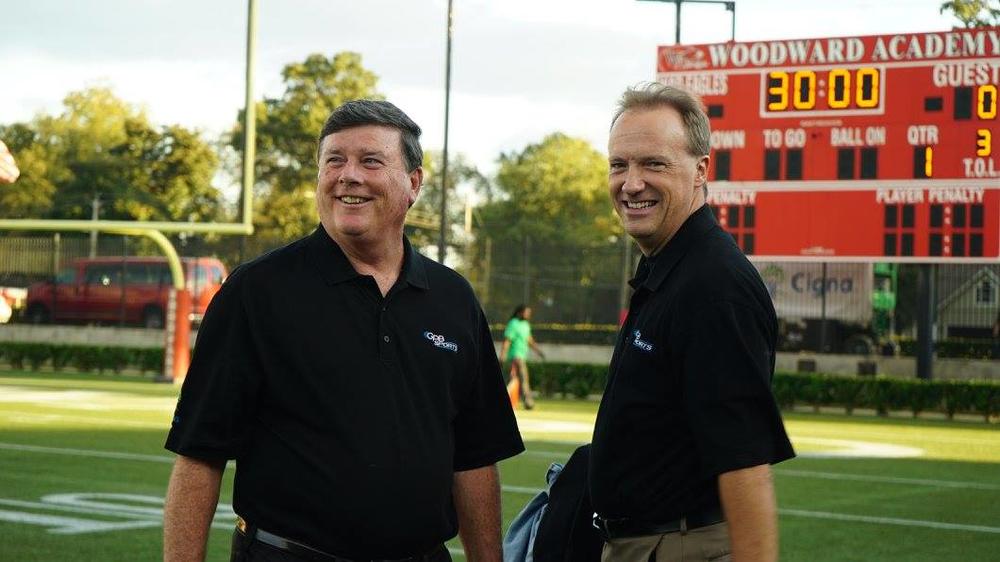 So, now it's the Final Four in each of the classifications…

It's the First Time for some folks (capitalization intentional) and, for others, it's old hat…

My question for your, Faithful Reader, is:

What's the biggest surprise on the board for you after the quarter-finals…??? Could be a team that's there… could be a team that isn't there… Let us all know what you think in the "Comments" section at the bottom of this page, in the comments section on our Facebook page, or 140 characters at a time on our @GPBSports twitter page. Be sure to join me @OSGNelson on my twitter page as well…

Hey, I'm trying to clear 1300 followers on Twitter, so friend me up won't ya…???

Here's a look at the week that was…

There were a couple of nail-biting finishes on the board and here's how they ended…

First, thanks to Wright Gazaway's Twitter, here's the end of the GAC-Liberty County game in the 3rd OT

((HT: @wgazawayWTOC))

WOW! What an ending. GAC with a game winning TD grab on 3rd and 20 #GAC wins a triple-OT thriller over #LibertyCounty #GHSA pic.twitter.com/hLmMui0qiW

— Wright Gazaway (@wgazawayWTOC) November 26, 2016



Big ups to the Panthers for a fight-and-a-half in Hinesville and here's Richard LeCounte's shout out

We Gave'em hell for 3 straight hours, what more can you ask for , chapter 4 Closed .. #LibertyCountyPanther4Ever

— Richard LeCounte III (@LilEasy_35) November 26, 2016



Up in Sylvania, Callaway advanced in big, come-from-behind fashion against Screven County. Frend of GPB, and an alum but the way, Frank Sulkowski had the ending himself…

((HT: @TheBigGuyWJCL))

Callaway beats Screven Co. on this 50 yard TD with under 20 seconds left. Gamecocks fall 35-34. @OfficialGHSA @GPBsports @scoreatlanta pic.twitter.com/n68vXITwSt

— Frank Sulkowski WJCL (@TheBigGuyWJCL) November 26, 2016



Around the state, one of the cool stories around is the continuing wins of the "Fighting Shelton Feltons" of Crisp County. Pierce County traveled to Cordele and Exit 100 for a berth in the semi-finals. Jake and Theo have the highlights in The Locker Room

((HT: WALB-TV))

WALB.com, South Georgia News, Weather, Sports

Over in the eastern frontier, our friends at WJBF-TV also have highlights of the action involving the game in Sylvania, and action with ECI and Thomson. Here's Nathan and Zach…



Down In Brunswick, it was a chance for two of the state's top quarterbacks went at the other's defense. Tobias Oliver of Northside and Deejay Dallas of Glynn Academy's teams went after it for a berth in the 6A Final Four. Ben and Frank have the look from the coast…

((HT: 13 WMAZ))



Two other big stories are Hapeville Charter and Cedar Grove- making it this deep into the playoffs in (either) the first time ever or the second time in back-to-back years.

Congrats to all the Final 32 as we are only one week away from the Dome and the last weekend of football for the year.

Our plans are for two of the top 20 teams in the country going after a finals berth- Grayson hosts Mill Creek in Loganville on the right hand side of the bracket in 7A.

The "All-Access Pass" starts at 7 with kickoff a little after 7:30 with Game 15 on the line. So, join Jackie, Mark, Matt, me, Larry, Chuck, and the rest of the GPB Crew on air as we track everyone else heading to the Dome next weekend! Join us on GPB, GPB.org, and the GPB Sports app!

Play it safe, everyone… We'll see you at the stadium!
Secondary Content
Bottom Content