Section Branding
Primary Content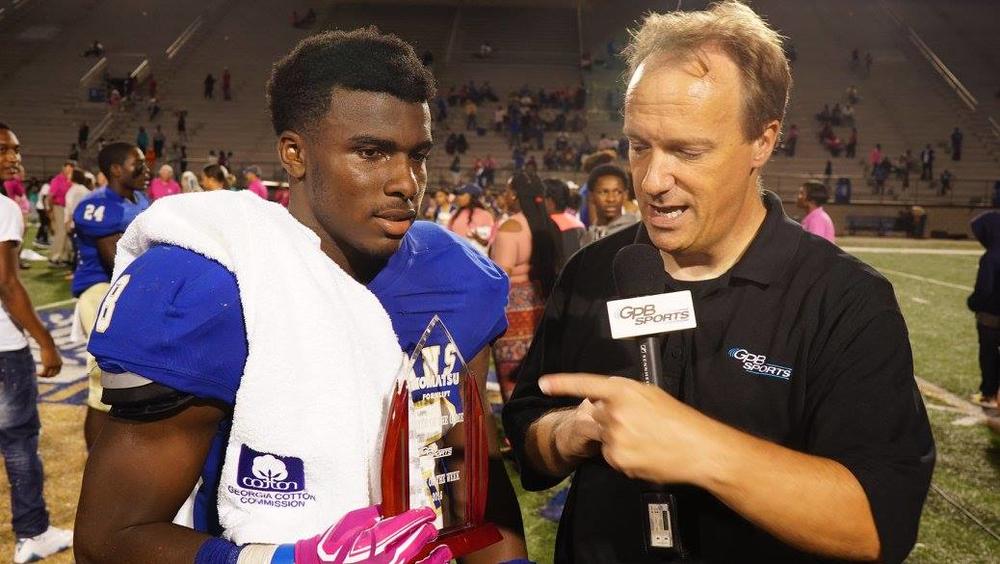 The numbers themselves are staggering…

Of the teams that won last week, here are some of the winning point totals…

57, 59, 66, 56 in the top class alone…

Then, there's a 56, 54, 55, and a 59 in lower classes… and a bunch of 40's

Let's just say it was a dominating week… across the board…

So, Faithful Reader, here's your question for the week: Which was the most dominant performance by a team and/or a player…? Go ahead and give me your answers at the bottom of the page, or on social media (on the GPB Sports Facebook page or @GPB Sports or @OSGNelson on the Twitter machine)…?

There are a lot to choose from, so let me hear from you and what you think about your teams as we move

Now, to the week that was…

Jake and Theo give us a look at one of the more exciting games of the week past- and this one went down to the wire in Cordele as the Fighting Shelton Feltons (aka the Crisp County Cougars) hosted Lovett inside the Locker Room…

((HT: WALB-TV))

WALB.com, South Georgia News, Weather, Sports

Another fantastic finish…



Sorry, flashback for those in my age group…

Another fantastic finish comes from our friends at Woodland as they knocked off Grady at the buzzer on a Thomas Herman field goal. Here's the look from Jordan Hedgecoth's Twitter video

please excuse my super annoying cheers! But hey, WERE GOING TO THE THIRD ROUND pic.twitter.com/kFc8uIpkjn

— Jordan Hedgecoth (@hedgehogg) November 19, 2016



And how's this for a shocker and a bit of revenge- if you believe in those things…

A rematch from last year's 5A title game was in Brunswick between Glynn Academy and Allatoona- and it was all Red Terrors this time around. Friend of GPB, K-Rod, has the highlights from a big win in 6A

((HT: High 5 Sports))



Here's another team to keep an eye on- Northside. And, it might be because they're a two-seed or another reason altogether that they're below the radar on a lot of people's scales. But, the Eagles are rolling- and took on Hughes at The Mac…

Ben and Frank have the highlights, so "LEHGO!"

((HT: 13-WMAZ-TV))



And over in the CSRA, Nathan and Zach give us a look at some GISA playoff action as well as big guns like Thomson, ECI, and Screven as they make it to the next round…

((HT: WJBF-TV))



And, up in the north Georgia mountains, Rabun County was in a fight for a little while before taking out Vidalia as they now advance to take on Fitzgerald in the quarters. Here's the look from our friends at Blitz Sports…



Which brings us to this week and a tough 7A match-up with North Cobb and Roswell. Be sure to join us as we all recover from our holiday weekend from Ray Manus Stadium for our "All Access Pass" at 7 with the game kicking off a little after 7:30.

All night, we'll let you know what's going on around the state with look-ins from as many games as we can find and we'll all learn together!

Play it safe, everyone… We'll see you from the stadium!
Secondary Content
Bottom Content