Section Branding
Header Content
One More for the Road
Primary Content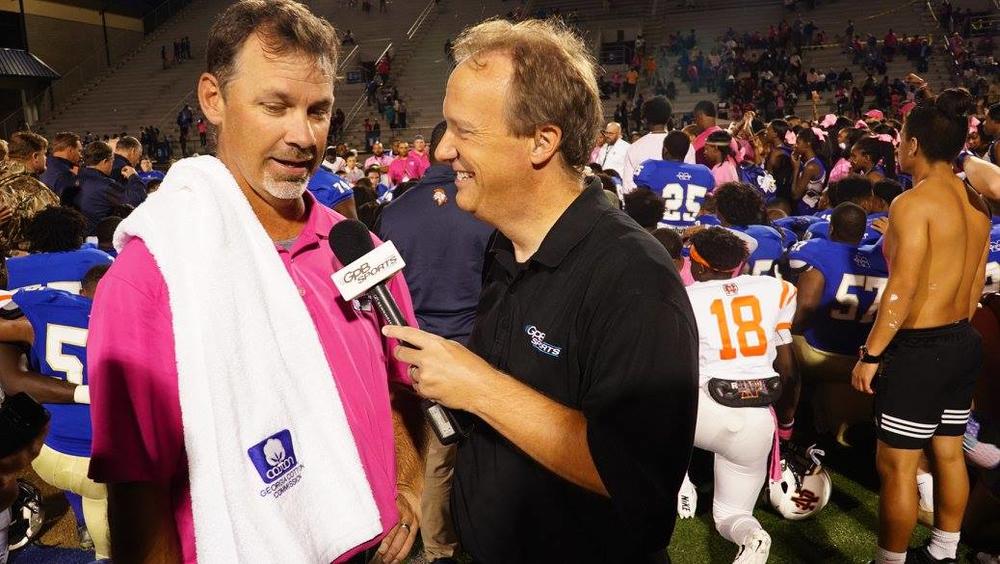 So, here we are…

One game to decide it all for some… and one game to make a step in the right direction for others heading into the off-season…

Some big examples for deciding it all come from the middle of the state in one of the toughest regions around and the Houston County Bears. They were (and still are) one loss from NOT BEING IN THE PLAYOFFS AT ALL WITH A RECORD OF 7-3!!!

Sorry for the all caps, but it's that big a story to me…

First stop was getting through a rival match-up at Freedom Field with Northside- and they did after a MONSTER game by Jake Fromm: 28-of-43 passing for 534 yards and four touchdowns in a 45-35 victory over Northside of Warner Robins. Fromm rushed for 119 yards on 19 carries.

Here's your highlights, so LEHGO!

((HT: WMAZ-TV))



Over in the east, folks were putting up big numbers again… so, let's see what Matt and Nathan have to show us with JeffCo, Aquinas, Lincoln County, Laney, and ARC- who have a really mean linebacker…

((HT: WJBF-TV))



Valdosta got their foot into a region championship for region 1-6A with their win at Bazemore-Hyder over Coffee… (Coffee…???) as the first year of the Alan Rodemaker Administration is ROLLING! Theo and Jake have the highlights in the "Locker Room."

((HT: WALB-TV))

WALB.com, South Georgia News, Weather, Sports

But there's a lot of things to think about when it comes to the last week of the regular season- like just how many teams at .500 or lower might make the post-season in this first year of reclassification…

And some of them are big-named teams…

St. Pius, at 1-8, is in a win and in situation with their game with Madison County. The winner is the four-seed and the loser goes home. Madison County , if they DO lose, would be going home at 6-4.

Archer is another example… If they beat Shiloh, they finish at 4-6 and could be, at the very least, the four seed out of region 8. If Rockdale County beats Newton, Archer could be the three seed there by the end of the night.

So is Camden County… because of how 7A is this year with only 31 teams going in with a wildcard that's figured out by math… if the Wildcats win, they are the three seed out of region 1-7A at 3-6. Tift, if they lose, would be 5-5 and have to rely on math to get the Wild Card and position 32.

So, Faithful Reader, here's the question for the week…

What does it look like for your team heading into the last week of the season and what do you think is going to happen…??? Reach out on social media (Facebook or Twitter- GPB Sports/@GPBSports/@OSGNelson) or comment at the bottom of the page…

And, to wrap up, this week's show should be fun…

Join Mark, Jackie, Matt, Sam, Tommy Palmer, and myself for "Inside Edition" as we look at all the brackets, match-ups, and playoffs as it happens from inside Studio A. the action starts at 7 and we go til 11 PM. We'll have guests, coaches, and play-by-play guys calling from the field and the night will fly!

Good luck to all your sides this last week of the regular season as we get ready for Season 3!

Play it safe, everyone… We'll see you from GPB!
Secondary Content
Bottom Content