Section Branding
Header Content
And Serious Showdowns Behind Us
Primary Content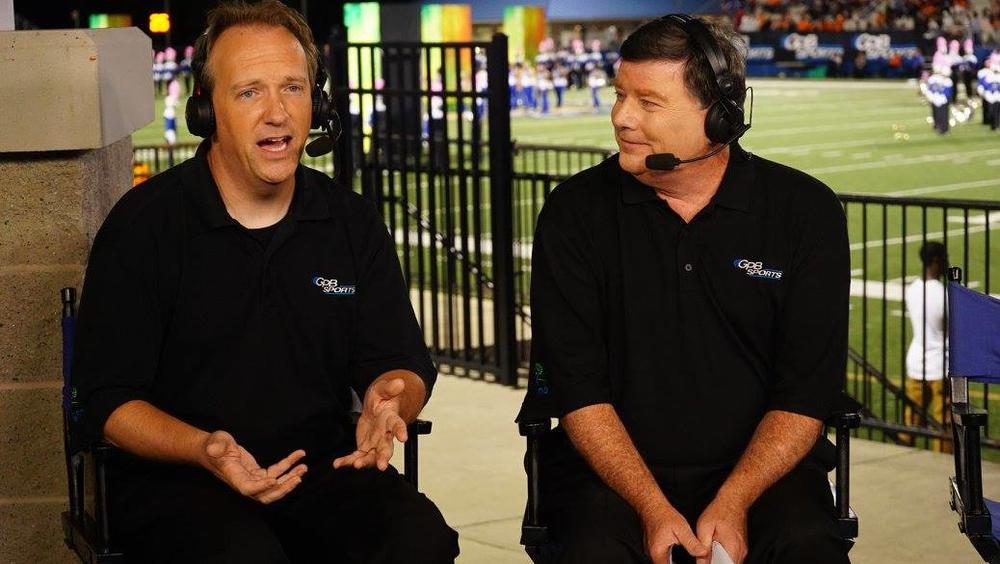 I admit that I took a bit of a right turn last week with this space, but I thought it was well worth it. But, at the same time, there is some good work going on down on the coast by some good people and I thought it needs some recognition.

And, so you know, our "Jon's Georgia" segment in Moultrie will have another look at the aftermath of Hurricane Matthew through the eyes of those in Glynn County. GPB cameraman Shane Keating and I spent some time on St. Simon's Island as Glynn Academy head coach Rocky Hidalgo introduced to Andy Jones and his company as they were clearing trees out of a subdivision and told us what they're going through.

We also have some special insights from Spud Woodward of the Department of Natural Resources as he and Shane drove into the Hurricane when it made landfall…

Yes, I said "into" the hurricane… it's some scary stuff…

We also catch up with Brunswick head coach Larry Harold, and the ESPN Coastal guys at "Three and Out" to catch their points-of-view.

It was great to catch up with all of them and their special insights…

Now, to the week that was…

Our friends at WALB-TV got to see the winning ways for Colquitt County continue in a big region game with Tift. Here's Theo Dorsey with another dominating performance…

WALB.com, South Georgia News, Weather, Sports

Over in the CSRA, some folks got the week off and others got to make statements as they get closer to the end of the line in the regular season. Matt and Nathan have a look at Screven, Laney, Thomson, and ARC

((HT: WJBF-TV))



There were a couple of big games in the mountains this week. Our first stop is with Dave Staley and our friends at Newschannel9-WTVC as Dalton hosted Harrison in a battle of unbeaten…



And Pickens picked up a big upset knocking off Ridgeland… a double pass was a big early score for the Dragons in their upset of the Panthers…

Brumby to Streicher then to Trevon Hawkins in the end zone!! Dragons 21-Panthers 7 with 3:20 left in the first half! pic.twitter.com/EwfKvZZsCb

— Pickens Football (@PickensFootball) October 22, 2016



And that's just a small sample of what went down…

So, faithful reader, what's in your mind as we get to the last part of the regular season…???

What do you need to do to get to the post-season…??? Let me know across our social media platforms (the GPB Sports Facebook page, @GPBSports on Twitter, or @OSGNelson if you want to talk to me directly. There's always Instagram and Snapchat, too)

This week is going to be really cool…

We get to make our yearly trip to Moultrie and get to watch, for all intents and purposes, the region 1-7A title game with Lowndes coming to town to play Colquitt County.

Kick-off is around 7:38 or so with the "All-Access pass" starting things off at 7PM.

So, join Mark, Jackie, Matt, me, and the rest of the GPB Army for Game 9 as we're only a week away from the regular season finale. It will be a blast to catch up with everyone in south Georgia.
Play it safe, everyone… I'll see you at the Hawg Pen!
Secondary Content
Bottom Content