Section Branding
Primary Content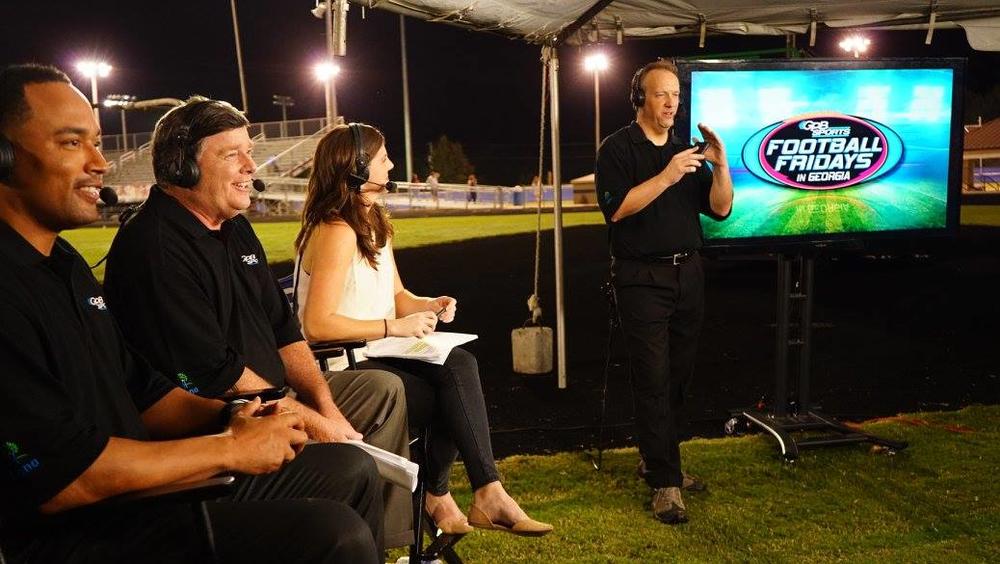 So, it looks like things "might be" sorting themselves out a little bit- that is, if you're in region play…

If you're not in region play, then things are still up in the air for you- just ask our friends in some of the regions in single-a and 7A as we move forward to the end of September…

Wait a minute… we're at the END OF SEPTEMBER???!!!

Wow…

So, Dear reader, here's the Question of the Week: What's been the biggest surprise for you this season to date…??? Let me know in any number of ways- either on the GPB Sports Facebook page, on twitter (either @GPBSports or @OSGNelson), or at the bottom of the page…

Because there have been A LOT of surprises to date this season… and you can add the likes of Windsor Forest and Greenbrier- and that's just getting started…

On that note: Let's start the tour…

First stop is the eastern frontier where there is a pleasant surprise coming out of the Augusta area- Matt and Nathan have a peek at the likes of JeffCo, Greenbrier, Richmond Hill, and Lincoln County

((HT: WJBF-TV))



Next stop is "The Locker Room" where Jake and Theo had their hands full with A LOT of heavyweight games last week, so it was hard to pick just one… So, I went with Valdosta and Colquitt County in a shootout that went all night long…

((HT: WALB-TV))

WALB.com, South Georgia News, Weather, Sports

From one shootout to another as Ridgeland and NW Whitfield almost put up 100 points between them in the northwest. Dave Staley has the look, thanks to our friends at Newschannel 9 in Chattanooga

((HT: WTVC-TV))



Last stop this week is with Dave and Tall Paul as Brookstone's Josh Fernicola had a busy game in front of a camera. Here's a look at his first quarter as Brookstone shut out Greenville 37-0

.@Josh_Fernicola of @bstoneschool was killing it in the 1st quarter. A pick, a TD catch and fumble recovery. pic.twitter.com/wTwa5wBevH

— Paul Stockman (@Paul_Stockman) September 24, 2016




That's a quick look at last week, so that brings us to this week on "Football Fridays in Georgia" as we check in on the top-ranked junior quarterback in the country in Cartersville's Trevor Lawrence. The GPB Army heads to Weinman Stadium as the Purple Hurricanes take on Central-Carroll for our game of the week.

The "All-Access Pass" pre-game show starts at 7 with kickoff a little after 7:30 on all of your devices- GPB-TV, gpb.org, and the GPB Sports app. So, join Matt, Larry, Mark, Jackie, and me as we get to the secret of Lawrence's hair- among other things…

We'll let you know what else is going on around the state as well on another busy Football Friday!

So, play it safe, everyone… we'll see you at the stadium!
Secondary Content
Bottom Content