Section Branding
Header Content
Now is Not The Time To Panic…
Primary Content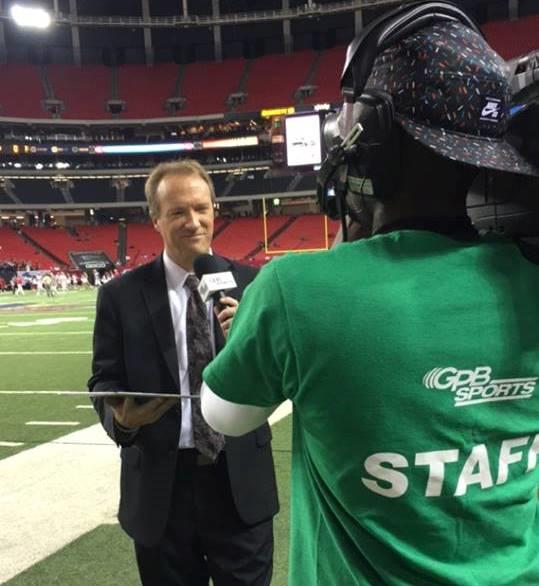 For about 20 seconds or so… indulge me as I talk about my alma mater…

WE'RE 3-1 FOR THE FIRST TIME IN A DECADE!!!

Under a new head coach, Norcross' Cam Jones, Lakeside-DeKalb is off to a 3-1 start this season with wins over Dunwoody, Druid Hills, and Miller Grove. Under Heath Hinton last year, we were 3-2 and finished 4-7. But I will take the start!

Way to go y'all!

Okay… to the week that was…

As the title suggests, if your number to the right of the dash is bigger than the number to the left right now, I don't think there's any reason to panic. And it has everything to do with re-jiggerification of all the classes and regions…
Some folks have to find SEVEN non-region opponents… and that's a lot of holes to fill…

So, remember y'all, it's where you finish- and that has a LOT to do with region play… not where you're spending your weeks getting ready for life in your part of the state…

Let's start with Jake from State Fromm and his ho-hum week against Warner Robins: 394 passing yards, 6 TD's and another one on the ground… Big Marvin has the extras from Macon, thanks to our friends at WMAZ-TV for the highlights there…

Here are some @BearDownHOCO extras! @FrommJake @FrommTyler @ottm_baller25 394 on 18/40/1 , 42 yards rushing.. 7 TDs pic.twitter.com/FWK6oa1m8r

— Marvin James (@sportsguymarv) September 16, 2016



Down south, the Game of The Week was an easy one…

4-0 versus 4-0 when Valdosta hit the road to take on Thomas County Central at the Jackets' Nest

Jake Wallace has the look at a game that went for a long time because there were a lot of points put on the board…

((HT: WALB-TV))

WALB.com, South Georgia News, Weather, Sports

In the east, it's another interesting evening for non-region play as WaCo played Evans, and JeffCo, Josey, Screven, and Harlem were also in action. Matt and Nathan take us through another Football Friday Night.

((HT: WJBF-TV))



In the mountains, here's a tip of the cap to the year the Dalton Catamounts are having: Sprayberry traveled from Cobb County to play against Matt Land's bunch…
Here's Dave Staley and the Sideline Wrap-Up of a busy night for the home side…

((HT: Newschannel9.com/WTVC))



Ahmaad Tanner rushed for 117 yards on 11 carries. J.P. Tighe was 13-of-26 passing for 260 yards and Maddux Houghton intercepted two passes that Dalton converted into scores… Creekview is next on their plate…

Now, to talk about this week!

This one is special for a bunch of different reasons…

1) It's the first time that the "Football Fridays in Georgia" crew head to Athens for a game
2) It's the 50th renewal of Clarke Central and Cedar Shoals

I don't think we need a "3…"

Chuck Smith has a sit-down interview with Georgia coaching legend Billy Henderson, and that's just the start of things. The "All-Access Pass" starts at 7 with kickoff a little after 7:30, so join Mark, Jackie, Matt, Chuck, and me for a cool scene on a Friday night when a county is cut in half…

Be sure to follow GPB Sports on the Facebook and the Twitters (@GPBSports and my personal handle is @OSGNelson). If you ask Jackie, I think we Snapchat as well, so there are plenty of ways to be a part of the conversation on a weekly basis. I always encourage you to be a part of the process!

Play it safe, everyone… I'll see you at the stadium!
Secondary Content
Bottom Content