Section Branding
Header Content
What's week one minus one?
Primary Content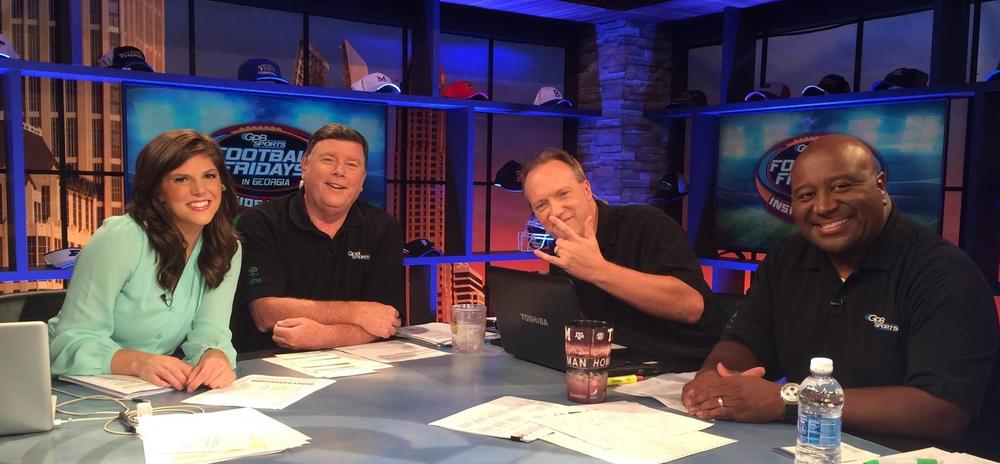 So, Week Zero is over and done… and so are some win streaks…

Colquitt lost to Mill Creek (who became nationally-ranked in some Top 25 polls after the win) and the Packers 30-game win streak is now no more. And that wasn't the only surprise of the week…

Theo Dorsey has the highlights from our friends at WALB-TV

WALB.com, South Georgia News, Weather, Sports

For the second surprise, we head down to the coast where Ken, Cristina, and Rick show us how Glynn Academy got clamped down on by Benedictine…

((HT: WTOC-TV))

WTOC-TV: Savannah, Beaufort, SC, News, Weather & Sports

Then the third surprise came from central Georgia where Northside and Warner Robins START THEIR SEASON PLAYING EACH OTHER!!! Marvin, Frank, and Ben give us a look at a shocking outcome… to be honest, I don't think there's another word for it…

LEH GO!

((HT: WMAZ-TV))



Over in the CSRA, a lot of action was shall we say… "meteorologically challenged." But some rivalry match-ups got off the ground and some teams that are in the pre-season top-10s made some early statements. Matt and Nathan wade through the action…
See what we did there…??? "Wade through…???"

((HT: WJBF-TV))



Last, but not least, we head to the western frontier where some of the Georgia squads had to start their seasons across the border in the central time zone. Carver-Columbus, as an example, headed to Opelika for their 2016 debut under a new head coach. Dave and Tall Paul have the highlights…

((HT: WTVM-TV))

WTVM.com-Columbus, GA News Weather & Sports

Which brings us to our question of the week…

"What rivalry game in your neck of the woods is your favorite one, but it got shifted in the schedule and is taking some getting used to being played early on…???" An example would be Winnersville with the big margin of victory Valdosta had for their 900th win in team history…
So, here's how we have this two-way conversation this year…

Go onto social media- the GPB Sports Facebook page, the GPB Sports twitter feed (@GPBSports), my Twitter feed (@OSGNelson), or answering down below in the comments section to start this whole thing up for another year.
In a week of upsets and firsts… what was your favorite moment of the first week of the season…???

(Okay, so there's two questions this week…)

Now, your friendly reminder…

This week it's another week of "Football Fridays in Georgia" across the GPB platforms- starting at 7:30 in Studio A with Mark, Jackie, Sam, and myself. From 7:30 til 10, it's us and you finding out what's going on in the first full week of the high school football season!

Play it safe, everyone… I'll see you Friday night!
Secondary Content
Bottom Content