Section Branding
Header Content
Down To The Final, Crazy Eights
Primary Content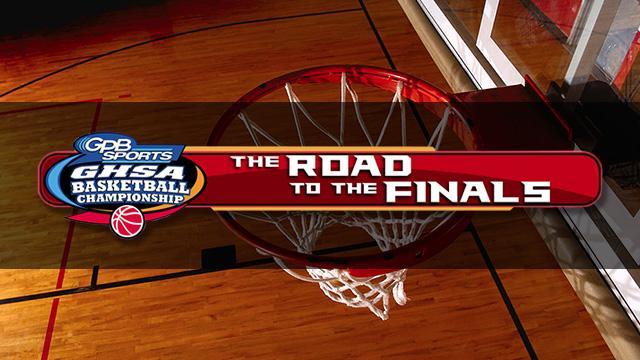 ON TO WEEKEND TWO!

And we still have some surprises as we have motored along toward the Macon Coliseum and the first weekend of the month of March...

Let me get some football news out first before we get to the next round of storytelling...

Faithful reader Dee Brown reached out to me about the Reggie Barlow-Carver Columbus situation and whether or not he was staying or heading back to Montgomery to coach for the 2016 season...

Turns out, according to sources close to the situation, Barlow had never signed a contract and told folks that if there was a job opening in that area (and I think Lanier High is his alma mater), that he would seriously look into the opening.

Lanier became open, Barlow looked and as it turns out, it looks like he'll be going home. Remember, he was head coach at Alabama State before he was head coach at Carver-Columbus and his family was still back there in Alabama. Some folks close to the double-blue were mad that he would go ahead and meet with kids and parents and then go to another job. Now, the Columbus folks might be looking for another name to take over for the departed Joe Kegler.

On to hoops again...

In 6A, it looks like a lot of the folks that were considered part of the Final Fours have been knocked off on the boys side. The girls has some heavyweights still around...
Here's a preview...


In 5A, the defending champs are both gone so it will be someone new handling the trophy at the end of the weekend...
Mark Harmon has a look...


In Quad-A, the girls bracket has some interesting storylines and the boys side might have a powerhouse make more noise...
Here's Jackie Brittain with a look...


In triple-A, some folks will be playing knockout on both the boys and girls sides and could set the table for the title games
Jackie has a look...


In double-A, a team on the girls side looks to add to their dynastic pedigree and the boys side has some teams with big-named prospects and a team looking to win the last game of the year after a loss last season...
Mark Harmon has a look...


And in single-A, the first round is done and some of the biggest talents in the state are still on display...
Here's the preview of the public and private sides...


Faithful readers, what match-up are you looking forward to in the next weekend...??? And what do you think of your team's chances...???
Reach out through social media- however you do whether it's the GPB Sports app, Facebook and Twitter...

Let us know what's going on in your world as we march to Macon...
Play it safe, everyone... I'll talk to you soon...
Secondary Content
Bottom Content