Section Branding
Primary Content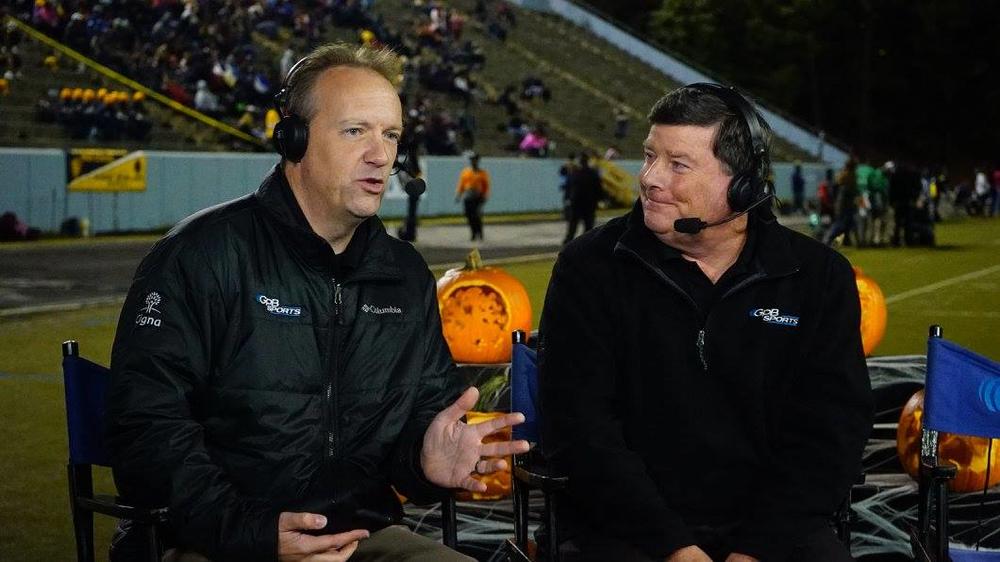 I start this week with the video above for two reasons…
One, the new album is out for Jeff Lynne's ELO- and that's the first single…
Two, he's planning a tour for the first time in a LONG time…
Three (so, I guess, there's more than two reasons), the song title somewhat applies to the thoughts of a lot of high school football players having a dream this time of year as they all chase winning game 14 or game 15 at the Georgia Dome.
Whose dreams get to move forward for another week…???
Let's take a look…
Starting in the CSRA, there's a team "quietly making noise" as we say in Thomson, Burke County had a tough matchup with West Laurens, and a four-seed knocked off a one…
Matt and Nathan have a look…
One of the biggest surprises was, in a few instances, JUST HOW MANY POINTS TEAMS PUT UP! Example submitted for your review: Drew in their game with Carver-Columbus- putting up a number that stunned everyone.
Dave and Tall Paul have a look at that game and the rest of the rough night for region 1-5A.
WTVM.com-Columbus, GA News Weather
Down in south Georgia, Jake is in "The Locker Room" with a look at Region 1-6A, Bainbridge's win over Griffin, Spalding's game on the road with Cairo, Brooks County's opening rounder in Quitman, and Fitzgerald hosting Putnam County.
WALB.com, South Georgia News, Weather, Sports
And, finally, over on the coast it was a dominant evening for Houston County as they took on South Effingham. Kin Sears walks us through Jake Fromm's big first half and their 40-plus point win.
So, Dear Reader, here's our question of the week…
"What was the biggest surprise for you from Week 1 of the playoffs?"
Let us know however you like to let us know these things… either in the comments section below the end of this column, or on your favorite form of social media GPB Sports (on Facebook where you can like us, friend us, and be a part of the conversation there). @GPBSports on Twitter or reaching out to any of us individually (like @OSGNelson), and Snapchat is another option for you…
This week, it's another look at south Georgia versus north Georgia as Camden County comes north to Roswell for another great battle of two top ten teams. Welton Coffey and his Wildcats have only lost once this year- to nationally-ranked Colquitt County. And Roswell has rolled over every opponent this season.
Our coverage starts at 7, with kickoff a little after 7:30…
So join Jackie, Mark, Matt, and myself as we take you through the rest of the state and get you through RoundTwo on the Great GPB!
Play it safe, everyone… I'll see you at the stadium!      
Secondary Content
Bottom Content