Section Branding
Header Content
Time Keeps Ticking… And There's Not A Lot Left To State Your Case…
Primary Content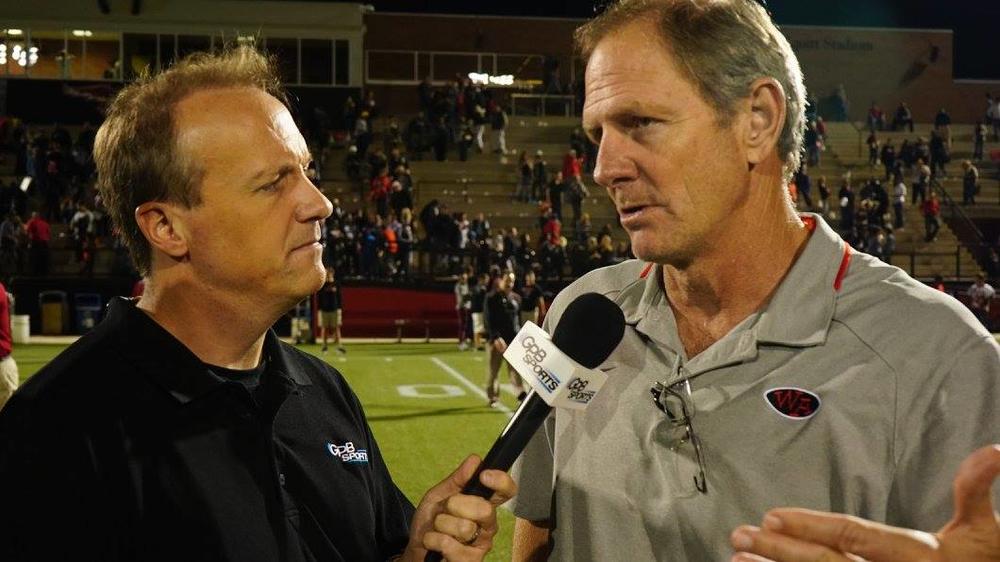 Region 1-6A had the week off, so it was up to the rest of the state to make their statements for Week 10 of the high school football season…
(Side note: Are we REALLY in Week 11 of the football season…???!!!)
And there were a LOT of big numbers put up by a lot of talented teams across the state…
I did some math- and, for those of you that know me well, it was a bit of a challenge…
67 teams scored more than 40 points and won last week
15 scored more than 50
6 scored more than 60- Benedictine, Clinch, ECI, Jackson County, Osborne, and Roswell
And Calhoun scored 70 in their win over Murray County
It's that time, faithful reader… What has been the most dominant performance that you have seen this year…??? Could be a team, could be a player, could be something you saw on television (perhaps, even, on GPB). Log on to the GPB Sports Facebook page. Let us know on Twitter (@GPBSports), any other social media that you're a fan of these days, or just comment down below…
That's a lot of points in dominant performances… and the ranked teams in the GPB Poll rolled on that much more…
Example One: Woodward shocking everyone with their 37-7 win over Sandy Creek that we witnessed on "Football Fridays."
Now, for our tour around the state… We start in south Georgia with Jake in "The Locker Room" where we have a bit of a surprise in Region 1-AAAA, there's a big match-up in the GISA, and Brooks County takes on Early County.
WALB.com, South Georgia News, Weather, Sports
Over in the CSRA, one of the largest regions in the state had some traveling going on when Northside and Warner Robins made their way to Augusta. Also, some Class A action from Region 7 gets them set for the final two weeks of the regular season.
Matt and Nathan are the tour guides for us…
Down on the coast, it's Benedictine and everyone else right now in Double-A. Region 3-5A is beating each other up (to no one's real surprise), and Single-A private has a team coming in from the outside for a late-season push.
Slats and Kim Sears have the look for us that starts with Effingham and Glynn Academy..
Last stop this week is the west coast where Dave and Tall Paul take us through everything Columbus with a stop in Buena Vista thrown in. Marion County played Greenville at Eagle Stadium in Region 4 to chase the region title with two weeks left in the regular season.
WTVM.com-Columbus, GA News Weather
Now, it's time for the blatant promotion part of the weekly column…
This week, it's a trip to Dacula and a battle in Region 8-6A for playoff positioning. Archer is, currently, second in the region and could solidify a home game with a win while the Falcons are trying to skip over the 6A runners-up from last year.
The "All-Access Pass" starts at 7 PM with Jackie, Mark, Rayven, Matt, Sam, and myself giving you all you need to know about the next-to-last week of the regular season. Kickoff is slated for a little after 7:30. So, be a part of the event and the conversation as we go forward on all social media platforms as we move toward the Dome.
Friend us, like us, and let us know what's going on in your corner of Football Fridays…
Play it safe, everyone… I'll see you at the stadium!   
Secondary Content
Bottom Content