Section Branding
Header Content
Running Through The Fire...
Primary Content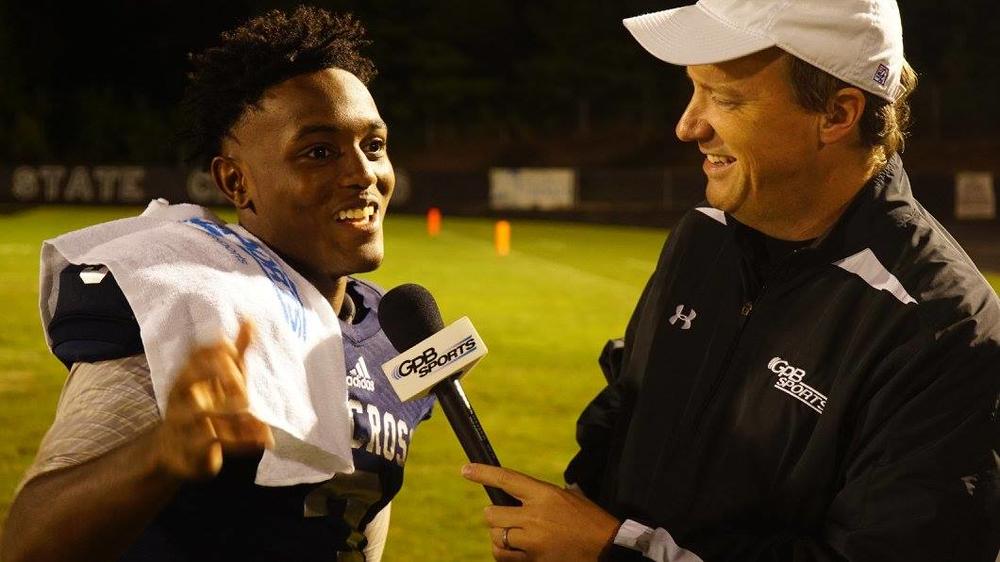 Every region is, now, up and running…
With life kicking in for Region 1-6A and the other smaller-sized groups, everyone is now involved in deciding their playoff seedings for the third season.
We'll get to those highlights in a bit…
But, in other parts of the state, it looks like there are still some surprises out there…
Like the song above us says:
So, all hail the underdogs
All hail the new kids
All hail the outlaws
Spielbergs and Kubricks
It's our time to make a move
It's our time to make amends
It's our time to break the rules
Let's begin...
Jackson knocked off Westside in central Georgia for the Seminoles first loss of the year. Warner Robins survived their matchup in Region 2-5A against Evans, winning only by 2. Cedar Shoals put an end to their 15-game losing streak with a win over Heritage-Conyers. And Northside-Columbus is in a rare place with their win over Harris County.
You'll see those highlights in a second…
This week, on the "Football Fridays in Georgia" podcast, we visit with that aforementioned region 2-5A with stops in Gray and Warner Robins. We catch up with Jones County head coach Justin Rogers and Houston County head coach Von Lassiter and his all-state QB Jake Fromm.
But to the highlights now…
First stop is Columbus with a look at Northside, Marion County, LaGrange, Shaw, and Taylor County's week. Dave and Tall Paul have the highlights…   
WTVM.com-Columbus, GA News Weather
As promised, it was the first week of action in region 1-6A. It yielded what you always expect out of there. Six teams that, REALLY, play against each other as hard as humanly possible. Jake is in "The Locker Room" with a look at those games, Bainbridge, Dougherty, and Thomas County Central.
WALB.com, South Georgia News, Weather, Sports
Over in the CSRA, there are some teams that are having graduation pains and some that are coming together in time for the third season. Here's a look at Laney/WACO, Thomson's week, Warner Robins-Evans, Dublin-JeffCo, and Warren County-Lincoln County.
One of the biggest matchups in the state last week was in northwest Georgia. Model and Darlington squared off at Jerry Sharp Stadium and Bill Hartman was there for his Game of the Week.
Last stop is on the coast where region 3-5A is in full song. Ken Slats has the look at Brunswick/South Effingham, and Coffee/Statesboro.
So, that small showcase brings us to this week…
The GPB Army is in Powder Springs where McEachern is looking to take on region rival North Cobb. The Warriors are on top of Region 4-6A at 2-0 (3-3 overall) and the home standing Indians are 1-0, 4-1. We have seen what this game can do in this region and this year's version will go a long way in determining seeds in the stacks.
The "All-Access Pass" with Mark and Jackie starts it all off at 7 with kickoff a little after 7:30. So, join them, Matt, Larry, Rayven, and me for all you need to know on another Football Friday.
Follow us on Facebook (GPB Sports), Twitter (@GPBSports or all of us individually), Snapchat, Periscope, and on the GPB Sports app and be a part of the conversation 24-7-366.
Play it safe, everyone… I'll see you at the stadium…  
Secondary Content
Bottom Content