Section Branding
Header Content
Region 1-AAAAAA Stretch Run is Underway!
Primary Content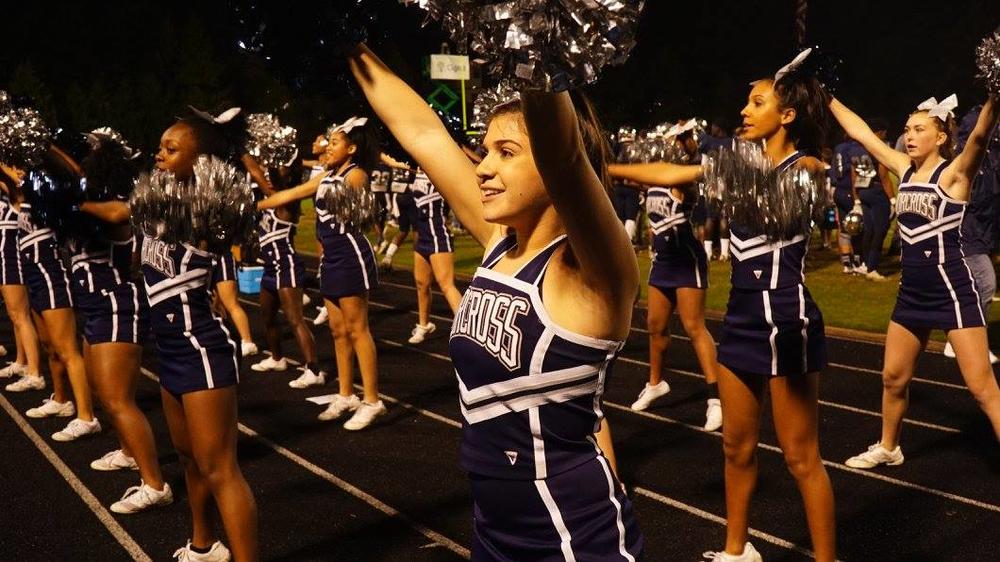 Most of the state of Georgia played Friday night's prep football games in wet or totally rain-drenched conditions, and in the extreme southern portion of the state, three key games were played as region 1-AAAAAA kicked off their annual home stretch run for the four coveted playoff berths afforded those six teams. Two of the region's openers were played in Valdosta where Camden County topped Valdosta, 31-10 at Bazemore-Hyder Stadium, and Colquitt County beat Lowndes, 42-20 at the Concrete Palace across town at Lowndes High school. In Leesburg, Lee County knocked Tift County from the ranks of the unbeaten 42-14. 
One of the state's other top games last Friday night in Class AAAAAA featured unbeaten Walton at Roswell. The Hornets made short work of the Raiders 48-14, and solidified their claim as one of the top contenders for the Class AAAAAA title in December.
Northside-Warner Robins continued to roll in Class AAAAA with an impressive win over Richmond Academy 33-7. Top-ten ranked Houston County beat Cross Creek 44-12, Jones County ran past Lakeside-Evans 38-7, and Warner Robins beat Evans 21-19 as Region 2-AAAAA's top teams continued to win important games. Highly-ranked Ware County took the week off, but in other key games, Coffee topped Statesboro 39-20, and surprising South Effingham continued to win close football games in 3-AAAAA. The Mustangs beat Brunswick Friday night 28-24, to stay in contention for a playoff berth.
Class AAAA's surprise team in 2015, the Bainbridge Bearcats rolled to their sixth straight win, a 38-0 shutout of Americus-Sumter. Bainbridge has used a balanced offense and tenacious defense to roll to their undefeated season thus far. The Worth County Rams head into Bearcat Stadium this Friday night in a showdown of key Region 1-AAAA sub-region contenders.
In Class AAA, Dodge County rolled past Toombs County 51-13, and powerful Pierce County topped neighborhood and Region 1-AAA rival Brantley County 35-20. Jackson knocked Westside-Macon from the ranks of the unbeaten 31-29, and Jefferson held Elbert County's offense in check in a 27-8 win at the Granite Bowl in Elberton.
Benedictine Military and Fitzgerald, numbers one and two in most Class AA statewide polls, both continued to roll to impressive wins last weekend. Benedictine topped Class AAAA Wayne County 37-14, while the Purple Hurricanes beat Region 1-AA foe, Thomasville 41-14. Screven County rebounded from a loss to Jefferson County with a key 3-AA win over Harlem, 41-0. Jefferson continued to win important Region 3-AA games with a 20-13 triumph over Dublin.
Charlton County made a Region 2-A statement with a 28-14 win over Irwin County. Defending Class A public school champion, Hawkinsville moved to 4-2 on the season, with a 21-0 Region 4-A win over Greenville. Other Class A games of note saw Aquinas top Hancock Central, 48-14 and unbeaten power Lincoln County continue to roll with a 31-0 shutout of Warren County.
Top games this week finds Colquitt County at Lee County, Lowndes at Camden County and Tift County at Valdosta in Region 1-AAAAAA. Also in Class AAAAAA, North Cobb visits McEachern in the GPB-TV Friday night game of week.
In Class AAAAA, Glynn Academy is at Ware County, and Lanier is at Gainesville. One of the top games in Class AAAA, finds Marist at St. Pius X and in the southern portion of the state, Burke County travels to Liberty County.
Other top games of interest across the state include: Berrien at Early County, Calvary Day School at Savannah Christian Prep, Hawkinsville at Dooly County and Tattnall Square at Stratford Academy.      
Secondary Content
Bottom Content