Section Branding
Header Content
The Regular Season Halfway Point
Primary Content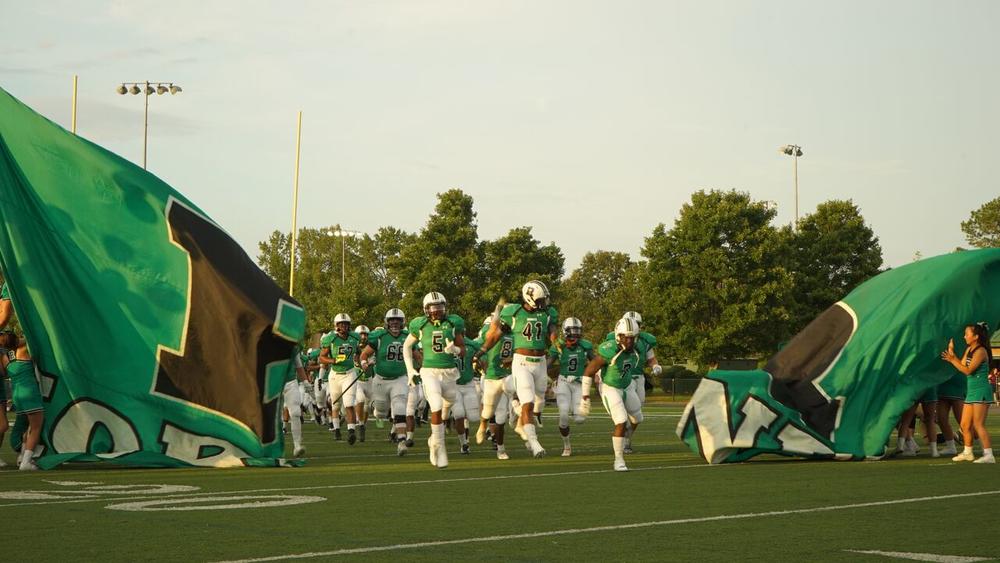 My first thought as I write this week's Blog is that we are now at the halfway point of the regular season for Prep football here in the state. With that timetable being established, it is obvious that it's time to take a serious look at where we are as far as contenders, surprise teams, power-packed regions and to also take a brief look at last week and the mid-point schedule of big games this week.
Pre-season AAAAAA favorites Colquitt County and Archer both vaulted out of the gate, but the Tigers from Lawrenceville stumbled against Grayson 26-24 a few weeks back , and fell dramatically  in the top ten polls for a couple of weeks before returning to the top five this week. Colquitt County meanwhile just continues to roll along through opponents from here in the state and out of state to reach the region 1-AAAAAA bye week, unbeaten at 5-0 and at the top of everyone's poll. 
Grayson, Roswell and Mill Creek have all flexed their muscle in Class AAAAAA in the metro Atlanta area, while Camden County, Lee County and Tift County in Region 1-AAAAAA are all unbeaten. In my opinion there are at least ten teams capable of winning the state's top classification championship if they get the right matchups at playoff time.
In Class AAAAA, Northside-Warner Robins continues to win football games. They cleared a huge region 2-AAAAA hurdle this past week when they topped region foe Jones County 36-22 at McConnell-Talbert Stadium on Thursday night. The Eagles are not the only team from that region that has a chance to make it to the Georgia Dome in December. There is cross-town rival Warner Robins still to play, and county foe Houston County, the team which knocked the Demons from the unbeaten ranks on Friday night 34-14, and Augusta's top AAAAA teams as well.  
As tough as the aforementioned region 2-AAAAA is, region 3-AAAAA is loaded with quality teams this year too. There is Ware County and Coffee in the top ten, plus South Effingham, Glynn Academy, Brunswick, and Effingham County all in the hunt for the region title at the season's mid-point.
Last week saw some surprises all across the state: Collins Hill over North Gwinnett, 52-23, Grayson over previously unbeaten Parkview 49-10, and Jonesboro's win over Eastside of Covington 43-14. In Class AA, the biggest surprise was McIntosh County Academy's 15-14 win over top ten region foe and perennial power Vidalia.
There are some great games slated for this weekend's mid-season mark. Unbeaten Charlton County travels to Turner County, 4-0. Surprising Columbus meets crosstown foe, Carver-Columbus and in the northern part of the state, Elbert County meets Hart County in Hartwell in a classic matchup of long-time foes. In region 3-AAAAA, Effingham County meets Coffee in Douglas, and Early County travels to Fitzgerald to meet the unbeaten Purple Hurricanes in a region 1-AA showdown.     
Secondary Content
Bottom Content