Section Branding
Header Content
McEachern Ends Buford's 42-Game Win Streak
Primary Content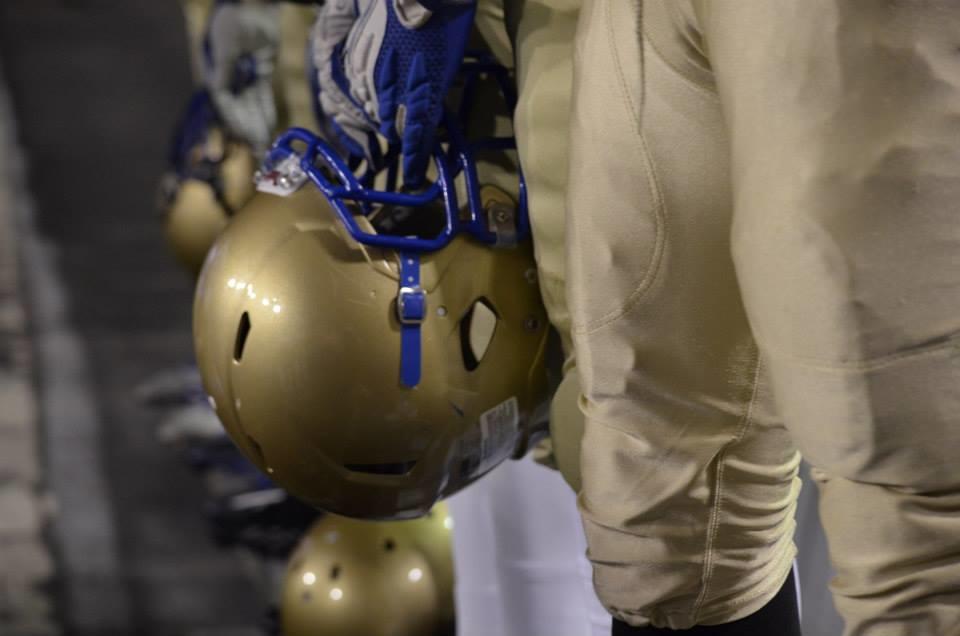 McEachern knocked off Buford last weekend- and it was news...

Big news...

A 42-game win streak off the boards in a 37-14 loss...

But, when you ask Wolves head coach Jess Simpson, he's always looking down the road at the bigger picture.

Here's what he told the Gwinnett Daily Post's David Friedlander: "You know what? We've got better days ahead of us;" Simpson said of his top-ranked (Class AAAA) and three-time defending state champion Wolves (2-1). "We're going to grow together because of this. You learn so much more after a loss than you ever do in a win. You never like to lose, but man, our kids fought. We ran out of gas. We ran out of bodies. And first and foremost, we played a really good team."

Buford was without Xavier Gantt and Shug Frazier due to injuries from the beginning. It was a challenge that the staff had to dance around, but they'll look at the four turnovers and the injuries that accumulated in-game that put them out. For McEachern, Bailey Hockman threw for 245 yards and Sam Jackson ran for close to 100 more as the Indians made a statement in week 4.

The 23-point loss was Buford's worst since 1999 when they lost 28-0 to Washington-Wilkes in a second-round game of the Class A playoffs.

Indians head coach Kyle Hockman was understandably proud of what his team accomplished.

Here's what he told Adam Carrington of the Marietta Daily Journal after the game:

"I'm just really proud of our guys and thankful for an opportunity to play against a great program. I'm really excited for our guys. (Buford was) really pressing and trying to crowd the line of scrimmage in a lot of ways and did a great job. It took us a little to make some adjustments and once we made some adjustments and some of the big plays to back them off. The O-line did a really nice job, and the defense played their butt off to get the win."

The numbers the Wolves put up during this particular streak, in retrospect, are nothing short of incredible and are another footnote to the program that is being built on Sawnee Avenue...

Since Jess Simpson took over for Dexter Wood, his career mark is 140-19 (an .881 winning percentage)- and ten of those losses came in his first head coaching job- an 0-10 season for East Paulding in 1997. And there were two games in 2012 that were forfeited for using an ineligible player- those two games were won by a combined 124-0. Subtract those losses and Simpson's mark would be: 142-7 But, remember, Buford is still five wins short of their own record of 47 with the McEachern loss- accumulated from 2001-2004. Parkview had a 46 game win streak that had been stopped the year before.

The team that beat Buford the last time around...??? Central Gwinnett...

For the record, Colquitt County now has the longest win streak that's active at 18. Calhoun and Mount Paran Christian are at 17.

Here's the short version of the highlights for those of you who might have missed it...
A McEachern alum is standing behind the desk
((HT: MyFoxAtlanta))


Buford now can focus on region play in 8-AAAA- looking to start another win streak against White County in Cleveland this Friday night...

Question: What's the most dominant team you have ever seen that had one of THOSE wins streaks in Georgia high school football history... Reach out to us on our Facebook page (GPB Sports), on Twitter (Me...? I'm @OSGNelson), or through commenting at the bottom of the page... Don't forget to download the GPB Sports app and follow along on GPB.org/sports

Play it safe, everyone... I'll see you at the stadium...
Secondary Content
Bottom Content