Section Branding
Header Content
W2W4: What To Watch For- September 3-5, 2015
Primary Content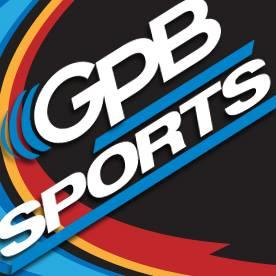 It's time for another weekend of high school football...

So, that means one thing...

A lot of you are paying attention to a lot of non-region match-ups that will get your teams ready for region play in a few week's time- which will get you ready for the playoffs in a few more week's time...

What Jackie Brittain, Mark Harmon, and myself have done have put a few games under the microscope to let you in on a small portion of what we're keeping our eyes on for Thursday, Friday, and Saturday...

To make this a two-way conversation, we would like to know what games matter to you this week and let us know who you're keeping an eye on as well...

How do you do that...??? Log on to our Facebook page- like us, friend us, and be a part of the conversation that way at GPB Sports (or on our individual pages)
You can follow all of us on Twitter (and let us know what you're thinking that way as well)- Mark (@GPBMarkHarmon), Jackie (@JackieBrittain), me (@OSGNelson), Rayven (@RayvenTirado)- just reach out to us and let us know what's going on in your part of the state.

Let's start off in 6A- where there's a match-up that is flat out HUGE!


In 5A, they always say "To be the man, you gotta beat the man." And, so far, Northside is The Man. They have their hands full as well as Mays and Glynn Academy


In 4A, There's a team that has one of the best pitch-and-catch combos in the state that's on display against a team with a tough pedigree and some Atlanta schools revisit their old rivalries...


In 3A, the defending champs have a regional rival to play and two teams in central Georgia with traditions are taking each other on...


In 2A, can anyone stop Fitzgerald's JD King...??? Irwin County is sure going to try. And another team that would be champ continues its tough non-region schedule...


And in Single-A, two top ten teams square off early on and more teams that make the post-season are challenging each other for their early schedule...


One final note, if you haven't yet... download the GPB Sports app and keep up to date on all the news and scores from around the state. For those of you who have Android phones (like me), we are working on the version for those phones and hope to roll it our very soon...

Enjoy all the games- as will we this weekend.
Play it safe, everyone... we'll talk to you soon...
Secondary Content
Bottom Content