Section Branding
Header Content
Rayven Tirado Is All About Wins And Waffle House
Primary Content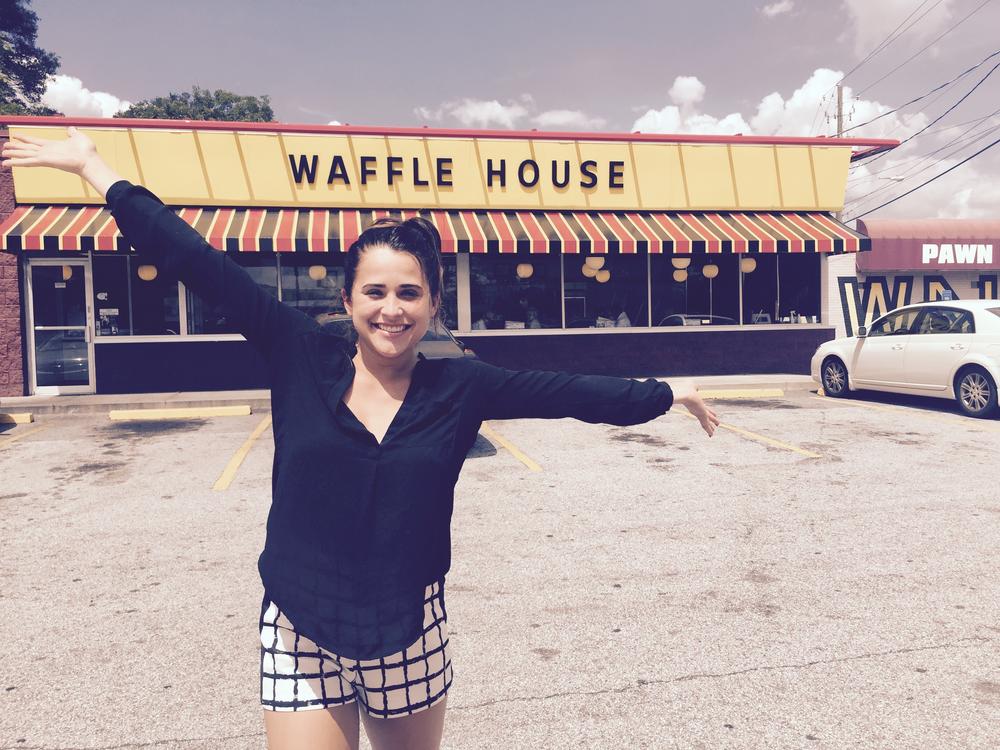 I can't believe it's September already!
Fun fact: Back in 1955, during the lovely month of September, the first Waffle House opened their doors in the Atlanta suburb, Avondale Estates!
I don't know about you guys, but that was my go to spot with my friends after a big win on Friday night and served as a staple to a number of my college memories. In fact, one time a friend of mine ate with Usher at WH. What that has to do with me? Nothing, but it's the closest ill ever get to eating with Usher!
Speaking of Waffle House...they have one of the best twitter feeds, between witty responses to fans and celebrities popping in, WH does a great job of documenting the shenanigans that go on within the walls of their establishment...
Nascar driver Richard Petty once signed autographs at WH...
#KylePetty signing autographs at @WaffleHouse HQ in 1992. #TBT #MelloYello pic.twitter.com/GESpyHXrdc

— Waffle House Rewards (@Waffle_Rewards) August 20, 2015
Ally Brooke from Fifth Harmony has a lot of love for WH...
Thank you for the shoutout! Feelin the love @AllyBrooke https://t.co/U8zRdmU6hK #WeLoveATL

— Waffle House (@WaffleHouse) July 31, 2015
Cute old men celebrate their birthdays at WH...
Happy 102nd birthday, Jack Kirby! Thank you for spending your birthday at Waffle House pic.twitter.com/vy1id2Tfto

— Waffle House (@WaffleHouse) May 27, 2015
OH, and remember when Kim Kardashian, Kanye West, John Legend, and Chrissy Teigen popped into WH?
@chrissyteigen @kanyewest @KimKardashian @johnlegend Our House is your House! pic.twitter.com/pnnc8QEOBV

— Waffle House (@WaffleHouse) February 1, 2015
Even Auburn head football coach Gus Malzahn goes to WH with his wife after home games!
I think we can all agree, Waffle House over everything. So what's your post game ritual?
Tell us by connecting with us @GPBSports on Facebook, Twitter, or Instagram!
Secondary Content
Bottom Content