Section Branding
Header Content
Is It Going To Be One Of THOSE Years?
Primary Content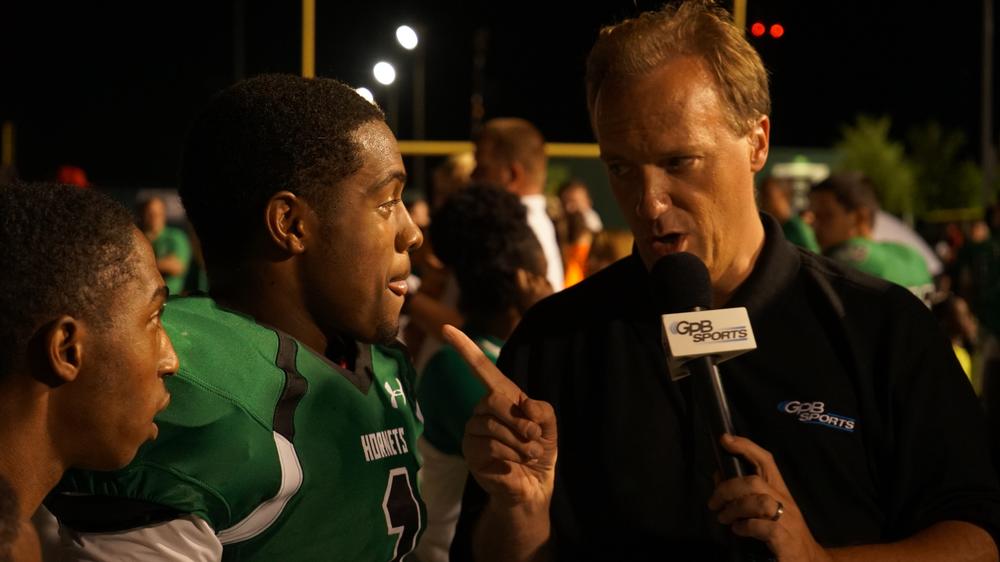 So…
How many of you had Bleckley County, Jonesboro, Social Circle, Lassiter, Hardaway, and Redan winning this past week…???
Show of hands…
Then, you certainly know your Georgia high school football…
There were a lot of surprises in Week 1 (or Week Two…?) and, it will be… I am fairly certain it will be one of those… or "ONE OF THOSE" seasons in high school football…
That lends itself to this week's question: What, in your mind… Dear Reader… was the biggest upset in Week 1 (Or Week Two…) for you and why…???
Let us know on our Facebook page at GPB Sports, on Twitter @GPBSports or with me @OSGNelson, and keep the conversation going…
Now, to the highlights…
First stop this week is the Columbus area where Hardaway was in a shootout with ChattCo and LaGrange avenged another regional loss with Troup… Dave and Tall Paul have the highlights… 
WTVM.com-Columbus, GA News Weather
Next stop is the coast where Slats and the Crew give us our weekly Demetris Robertson highlights from Savannah Christian and MCA along with stops in Liberty, Brunswick, and some South Carolina action as well…
Now, to central Georgia, and a lot of good non-regional match-ups were up and around. Ben and Big Frank are back in studio- and one of them is wearing a temporary tattoo, by the way… for a look at Warner Robins and Peach County…
In south Georgia, we'll start with Valdosta and their attempts to rebound in Week Two with a game against Thomas County Central. Colquitt hosted Tampa-Plant and Tift hosted Cook. Jake Wallace takes you into "The Locker Room."
WALB.com, South Georgia News, Weather, Sports
Now, Question Number Two for this week:
What match-up are you looking forward to the most and why…???
Let me know in the comments section…
Our next round of "Football Fridays" is on September 11th when Walton visits a very tough Etowah side. Be sure to join Jackie, Mark, Rayven, Matt, Larry, and the rest of us for another full run to the Championships.
Be sure to join us on the GPB Sports app, the GPB Sports Facebook page, and be sure to friend us all on twitter to have the conversation going all season long…
This week's "Football Fridays in Georgia" podcast has more coaches from south Georgia- including trips to Fitzgerald, Moultrie, and the Wiregrass… pass it on!
Play it safe, everyone… I'll talk to you soon…   
Secondary Content
Bottom Content