Section Branding
Header Content
Now, It Counts!
Primary Content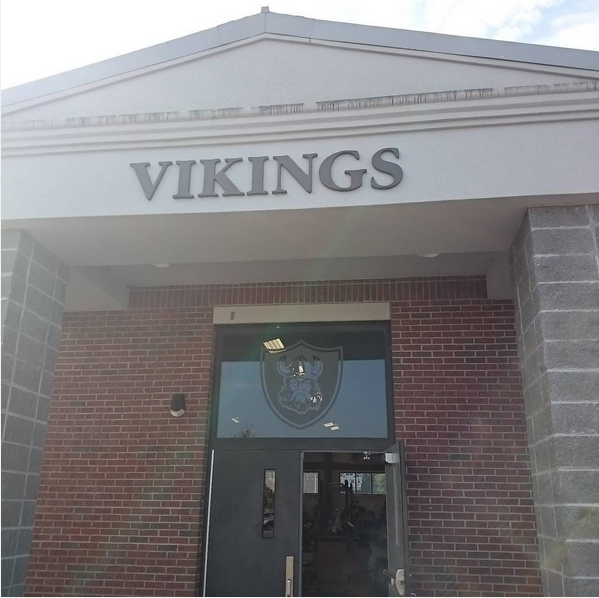 You see what's going on above fold this week…
Let's just say the "Southern Swing" was interesting…
The podcast is a visit to ESPN Coastal Georgia in Brunswick and the video is our interview with BJ Bennett in full.
In 62 hours, videographer Gary Peacock and myself visited 17 different locations- 16 of them were high schools.
We visited towns like Roberta, Ft. Valley, Rochelle, Homerville, and Kingsland.
Over the next couple of weeks, you will see either on T.V. or here on GPB.org (through the fast-typing fingers of Social Media Maven Enna Garkusha), a lot of the conversations that we had on the road. We hope you enjoy them as much as we enjoyed visiting with them.
The interviews with the other guys are here, here, and here with Kevin, Matt, and Robbie, respectively…
I guess the biggest news this time around has to do with what went down in Macon this past week and the addition of the Big 44… where we will now have a 7th class for sports involving the schools with the most attendance. From the numbers released in the last round of reclassification… that would mean it would be these schools…
Mill Creek
Norcross 
Berkmar 
Brookwood 
Peachtree Ridge 
Meadowcreek
Collins Hill
Lowndes
East Coweta
Parkview
North Cobb
Walton 
Duluth
Central Gwinnett 
Grayson
North Gwinnett 
Lambert
Camden County 
South Forsyth
Etowah
North Forsyth 
South Gwinnett 
Campbell 
Colquitt County 
Archer
Newnan 
McEachern 
West Forsyth 
Roswell
Hillgrove 
Shiloh
Cherokee
Pebblebrook
Kennesaw Mountain 
Newton
Marietta 
Wheeler 
Tift County 
Alpharetta 
Lovejoy 
Lassiter
Mountain View
Woodstock 
Milton
South Cobb, at the attendance of 1998, would be the 45th team and the most populated in the new 6A. But, looking at the above list… here's this week's question for you…
What do you think about the new Big 44…??? Like, dislike…??? Why or Why not…??? And be clean about it, please… your responses will be in next week's column…
But the first thought I have has to do with what will be the old Region 1-6A- only four of them make it to the Big 44. Does this mean that their region in the Big 44 (Region 1…?) would only have the four of them for the sake of geography…? That would leave 40 teams in the other seven regions. And how would the playoffs work…? Would all four teams, since that's all you have in that "Region 1," make the post-season. The number we get is 32 of the 44 making a Game 11. I think the most interesting aspect of the new class is how the region will shake out for the sake of competition and geography.
And, can one of the teams close to the enrollment cut-off (like a Valdosta) request to play up in class for competition sake…??? Can anyone request to play up a class and how are the 3-percenters taking to the news…??? Folks in Buford, Calhoun, Decatur, and Jefferson would have some interesting thoughts, I am sure…
Just asking…
Once again, I'm not all that sure as to how much of this has been thought out, but January should be interesting to see what falls out where…
Blatant promo time:
This Friday is the kickoff of high school football season. And, for us at GPB, it means heading to Roswell for the Hornets hosting Lowndes in an interesting premiere. How will all the offensive changes on the coaching staff work for Coach Mac…? And how will Roswell respond to last year's loss in Martin Stadium…?
The "All-Access Pass" with some new faces starts at 7 with kickoff a little after 7:30 on GPB, GPB.org, and on the GPB Sports app.
We can't wait for another season to start and I can't wait to see each of you out there…
Play it safe, everyone… I'll talk to you soon…
Secondary Content
Bottom Content