Section Branding
Header Content
Are We Really THIS/CLOSE To Football Season...???
Primary Content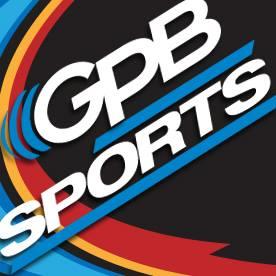 Of course, you and I both know it's a trick question...

I have always maintained that among the 7-on-7 camps, off-season training, pre-season training, specialty camps, and everything in between that we have gone from a 12-month, 365-day-a-year thing to a 14-month, 8 days-a-week, 370 days-a-year monster of constant information, change, and hope...

And that's where we are... the new season is exactly that- one full of hope for over 400 schools that are looking to build, keep building, or keep from getting knocked off on the way to getting a state title.

It wouldn't surprise me to see a lot of the same faces by the time we're done. But that's the beauty of actually playing a season- we get a lot of surprises and reaffirmation that there are a lot of good teams out there that will crack through for the first time (or get back to where they once belonged).

Here's the question for the first column of the year...

Who wins it all and why...??? I want details... Tell me why you think your team (or someone else's) is going to make it on top of the platform with Mark Harmon after the 15th game of the season in December. My only request: Keep it clean...

Second question: Breakout stars...

Who should we all keep an eye on this year...??? What did they do last season to warrant our attention this year...???

Third question: Best pick-up by a program in the off-season for a new coach...

What coach... what new coach... will make a difference in 2015 and why...???

Game Of The Year:

What rivalry game... and what game that isn't... will be a game that fans better get their tickets to first-thing tomorrow morning...???

And why...???

Last question: What have I missed...???

What else do we all need to pay attention to as we go into the season. As we all know, it's not just be about the score on the field and all the stats...

It's about the towns, the teams, the fans, the parents, and the attitudes- like Apollos'- that set this time of year apart...
(Thanks to Lauren Mickler and Time Warner Sports-Austin for the video, by the way...)

And that was one of the reasons that I put that video up high in this week's column... because that's what it's about...

He encompassed everything that we all learn in a two-minute interview... and it's something we all can learn from as we go forward.

A lot of people ask me who my favorite high school team is and my answer is genuine... other than my alma mater, Lakeside-DeKalb, I tell everyone that I "love all my children equally." And it's true... because there's always a great story in every town we visit- and I will be gathering more in a few weeks. On the 11th, 12th, and 13th, it will be the Third Annual "Southern Swing" where I rocket through a lot of towns and schools catching up with folks...

I would love to see you...

If you haven't, download the GPB Sports app for all the information you need on high school sports. Feel free to follow GPB Sports on Facebook and Twitter. My Twitter handle is @OSGNelson and follow each one of us on the Sports team as we get closer to our season opener on the 21st as Lowndes visits Roswell...

The first "Football Fridays In Georgia" podcast for 2015 is up and running. I caught up with a few coaches in the southern part of the state to get their thoughts on the season that's coming up faster than we all realize: Brooks County's Maurice Freeman, Thomasville's Leroy Ryals, Berrien's Ed Pilcher, Thomas County Central's Bill Shaver, and we also check in with Georgia Christian in the GISA...

It'll be a fun year and I can't wait to see all of you!!!

Play it safe, everyone... I'll see you soon!!!
Secondary Content
Bottom Content