Section Branding
Header Content
Pigskin Roundup: Two Days...Pack a Lunch
Primary Content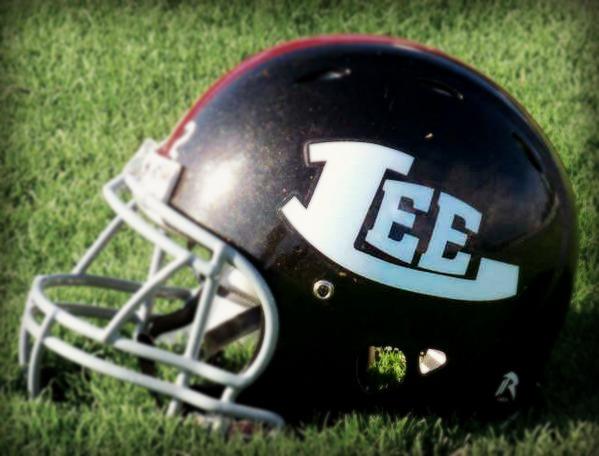 Lee County Head Football Coach Dean Fabrizio is not looking forward to this Friday's Region 1-AAAAAA matchup with Camden County in Kingsland. It's not that he doesn't feel his team won't match up well physically with Coach Welton Coffey's Wildcats, who are 5-3 on the season; it's that the game will be a four hour trip one way, from Leesburg to Gilman Stadium.

This is one of the most important games of the year for the 6-1 Trojans who, as new Region 1-AAAAAA members, have literally shocked the Georgia prep football establishment by notching wins over two long-time members of the region: Tift County, 24-21, and Lowndes, 42-30. The only loss Lee County has suffered this season was to the state's number-one rated team, 8-0 Colquitt County, by a score of 58-14. The Trojans cracked the top ten teams list last week at number nine in the Georgia Sportswriters Poll and moved up to number four in Class AAAAAA in this week's Atlanta Journal-Constitution rankings.

The Trojans captured the Region 1-AAAAA title a year ago and reclassification moved them up into Region 1-AAAAAA where they have fared quite well.

"It's been an adjustment for us," said Fabrizio. "There is nothing quite like playing on the road in this new region…with those opposing fans in the stands behind you. We've handled the pressure well so far…but this trip Friday will be our longest region game trip ever."

Lee County returns home next week to end their regular season against another top ten team, 7-1 Valdosta, who plays cross-town rival Lowndes this week in the Winnersville Classic. Top-ranked Colquitt County travels to Tift County in the other key game in Region 1-AAAAAA this week.

There are other top games this week all across the state. In Class AAAAAA, Dacula travels to Archer, Tucker is at Lovejoy and Harrison is at McEachern. In Class AAAAA, South Effingham is at top-ranked Ware County, Coffee is at Richmond Hill, Evans is at Houston County and Carver-Atlanta is at Banneker.

Class AAAA's top games include: Sandy Creek at Carrollton; Wayne County at Burke County in a battle for the Region 3-AAAA title; Cartersville at Lafayette; and Thomas County Central at Worth County in a Region 1-AAAA showdown. In Class AAA, Peach County and Westside-Macon square off in a battle of unbeatens in the mid-state while once-beaten Dodge County travels to play Pierce County in Region 1-AAA. In Region 6-AAA Ringold is at Murray County.

Region 1-AA and Region 6-AA both have key games to play this week. In the southern portion of the state, it's Thomasville at Brooks County and in metro Atlanta, top-ranked Greater Atlanta Christian travels to Lovett, the defending Class AA champions. Unbeaten Screven County, 8-0, travels to meet Dublin in Region 3-AA.

In Class A this week, one of the top games of the year will be played in Folkston as Clinch County visits Charlton County to renew the annual Battle of the Swamp. This game is always for area bragging rights, but is also important to Region 2-A playoff hopes as well. Other Class A games of note: St. Anne-Pacelli is at Hawkinsville, Savannah Christian travels to Claxton and unbeaten Tattnall Square meets cross-town rival Mt. DeSales.
Secondary Content
Bottom Content