Section Branding
Header Content
Jon's Georgia: Fourth Edition
Primary Content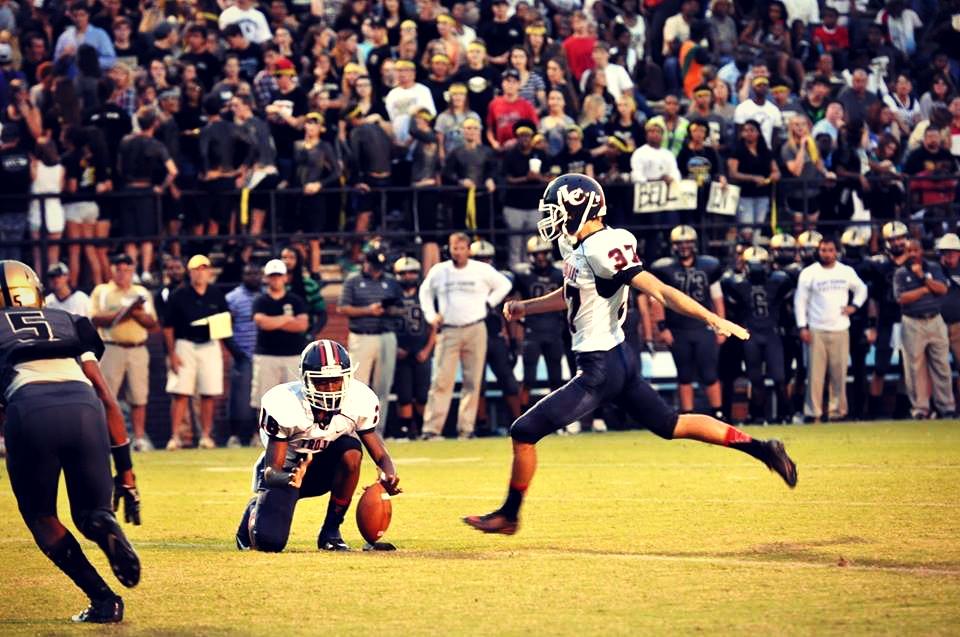 Another week, more surprises...But to be honest, surprises shouldn't be surprising. Throw in some firsts and Week 3 was a doozy.

How many of you had Lassiter at 0-4 and Brookwood at 0-3…? How many of you had Woodland at 4-0 and Northview at 3-0…? Lincoln County had their worst loss since 1972 and Lanier is 3-0. Otherwise known as "another season of high school football in Georgia," right?

So, let's take the tour. First stop is the coast as there were a few region rivalries and a piece of history around the 9:00 mark. Frank and Stefanie have the calls that start with Effingham-South Effingham.

((HT: The Coastal Source))


Next up is Jake Wallace down in Albany with looks at Valdosta, Lowndes, and a heavyweight battle in Single-A between Marion and Dooly.

((HT: WALB-TV))
WALB.com, Albany News, Weather, Sports

Two games in Central Georgia were headliners with Washington County taking care of business against Veterans. One of the other games of note came from the Lamar County-Mary Persons matchup where head coach Brian Nelson sat a handful of players, including star RB Dee High, when they mistreated a Lamar County hoodie and posted it on Facebook. Here's the results from that game that wrapped 29-27 with Frank and Ben.

((HT: WMAZ-TV))


By the way, the unis are pretty sweet. Nice win, Coach Nelson (no relation.) And here's what I think is the shocker of the past week: Westside-Macon took on Lincoln County, who looks to feel in a bit of an adjustment without Larry Campbell as head coach for the first time in four decades.

Kevin and Andrew have "Operation Football Live" with some games from Georgia and South Carolina that include Burke County and Lincoln County's action.

((HT: WRDW-TV))


Blatant plug alert…This week is the same, but a little different. We're at Creekside for the first time as they entertain Stephenson. Pre-game starts at 7:30 with kickoff around 7:38. The game starts on gpb.org and the GPB Sports app live at that time. The game starts on television tape delayed around 10:00. PBS is running the new Ken Burns docu-series on the Roosevelts all week, so we will come on after that ends its run on Friday night.

Join Matt, Larry, Mark, Grace and me for all the action. Be sure to follow us on Twitter, Facebook, and Instagram for all the latest in high school football for Week 4 of "Football Fridays" and Game 5 for some folks, as they reach the half-way point of the season.

Which, frankly, I can't believe. Play it safe, everyone--I'll see you at the stadium.

Secondary Content
Bottom Content