Section Branding
Primary Content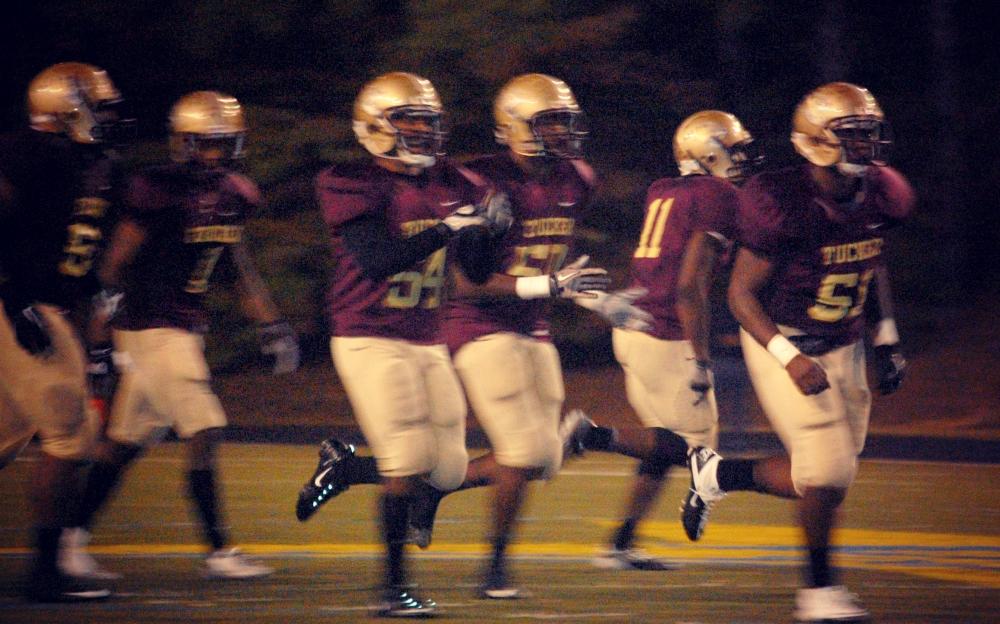 There are less than three weeks remaining until championship Friday and Saturday in Atlanta and prep football fans all across the state of Georgia are counting down the days until the GHSA 2013 finals heat up in the Georgia Dome on December 13th and 14th. This week, it's the elite eight teams or the quarterfinal round of the playoffs in each classification: Class A public and private, and Class AA through Class AAAAAA.
I always find it interesting at this point in the season to take a look at the teams which remain in contention in each of the aforementioned classifications. One can take a map of the state of Georgia and find where the quarterfinal round of games involving those teams will be played this weekend and they will find that these games stretch to all geographical points of the state.
This weekend's playoff games will be no exception. In a Class A private school matchup, Prince Avenue Christian, from Bogart, just outside of Athens will play at Calvary Day in Savannah near the coastal section of the state. Charlton County in Class A public, just north of Florida in the southeastern portion of the state, will travel to meet Seminole County, located in Donalsonville, which is just east of Alabama in the southwestern section of the state.
In Class AA, the travel prize this week goes to the Calhoun Yellow Jackets, who must travel to Savannah to meet the Benedictine Military Cadets Friday night. Bowdon is a close second in travel distance as the Red Devils must go to Quitman near the Florida border, to play the Brooks County Trojans.
Class AAA's travel package seems easy enough to negotiate for all of the teams involved as St. Pius travels to Hogansville to play Callaway, Carver of Columbus heads up to Buford, Washington County travels to Roswell to play Blessed Trinity and Central of Carroll heads north to meet Ringold.
In Class AAAA, the easy winner for distance to travel to a playoff game will be Alexander High School of Douglasville, who must travel to southeastern Georgia to meet the Wayne County Yellow Jackets in Jesup. Marist of Atlanta is second on the mileage chart as they motor to Waynesboro to play at Burke County High School.
Class AAAAA's top travel distance game has Ware County on the road to play in DeKalb County at Tucker High School. The other three matchups in Class AAAAA between Creekside-North Paulding, Warner Robins-Kell and Mundy's Mill at Gainesville seem short trips in comparison to the Friday trek being made by the Gators from Waycross.
In Class AAAAAA, two South Georgia teams will take long trips to play games in metro Atlanta. Colquitt County of Moultrie heads to Dacula for a third round game on Friday night and Lowndes of Valdosta is headed to Atlanta as well to meet the defending AAAAAA champion Norcross Blue Devils.
Long distance travel is just a part of the playoff process when teams reach this quarterfinal point in the high school football season here in Georgia. Every team which is still in the playoffs would much rather play at their home field for these important games this weekend, but each team member or coach of one of the remaining fifty-six teams is smart enough to know that if their team is still playing football on Thanksgiving weekend…they have a lot to be thankful for. As high school football fans, so do we.
Stay tuned…
Secondary Content
Bottom Content