Section Branding
Header Content
Nothing Sweet About Those "Sweet Sixteen'
Primary Content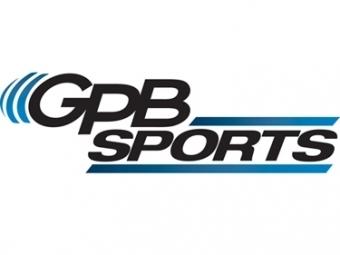 This weekend signals that it is now time for round two of the GHSA football playoffs. After last week's opening round, the remaining teams chasing a title have been pared down to sixteen. For some strange reason, we football fans always use the term "sweet sixteen" when referring to the survivors of the opening round of play during this five-week run to a state football championship. There is, however, nothing sweet about the remaining sixteen teams in each division who will play this week.
This week's survivors will move on to the third round of play which is often called the elite eight. Regardless of the terminology of each round of play, the remaining sixteen teams in each of the seven classifications which will play this week are playing for that coveted 2013 football championship trophy.
There are eight playoff games in each division this weekend; Class A Private, Class A Public and Class AA through Class AAAAAA. Every prep football fan across the state has their top games picked out from the many which will be played this week.
In my opinion, there are several top games in each division which will feature championship-type matchups in this the second round of play. Here are a few games from each division that I feel will be just as intense this week as the finals will be this year in the Georgia Dome.
In Class AAAAAA, Colquitt County travels to play at North Cobb. The Packers are no stranger to road wars and are almost back to full strength for the first time this season, having lost some key players due to injury earlier in the year. North Cobb on the other hand has been outstanding at home and has one of the top quarterbacks in the state, who can run and throw with equal ability. Another top game features North Gwinnett at Archer. The once-beaten Bulldogs have rolled to three straight wins since being bounced from the top spot in the polls. Unbeaten Archer, 11-0, has been a surprise to many and the Tigers won a key first round game last week, rolling past North Forsyth, 34-7.
In Class AAAAA, Richmond Hill, 10-1, travels to Warner Robins, 10-1, for a rematch of last year's opening round thriller, which the Demons won 17-15. Coach L.M. Guy's Wildcats are led by senior Nick Fitzgerald, a 6'5" option quarterback, while Bryan Way's Warner Robins team features a relentless, punishing ground game. Another game in the AAAAA classification features Northside of Warner Robins at Ware County, last year's runner up to Gainesville. The Gators and Eagles are both 10-1 on the season.
Class AAAA has a couple of matchups which are worthy of mention. Traditional top ten teams, Statesboro and Griffin, will meet in Griffin Friday night. There is no shortage of talent on either team. Statesboro has long been known for their run-oriented offense, but have now added an adept passing game to their 2013 resume. Griffin on the other hand will counter with an outstanding run and pass attack as well. Griffin is 11-0, Statesboro is 10-1. Another AAAA game which has created a lot of interest is Carrollton at Monroe Area. The Purple Hurricanes lit up the scoreboard for 68 points in their opening round win, while the Trojans rang up 52 points in their playoff opener.
In Class AAA, 8-3 St Pius X travels to Cartersville, 11-0, and 8-3 Peach County heads into the house of pain in Sandersville to meet Washington County, 10-0. In Class AA, Fitzgerald, 6-4-1, travels to Savannah to meet Benedictine Military, 11-0, and offensive-minded Bowdon, 10-1, heads to unbeaten Washington-Wilkes, 11-0.
In Class A private, one of the top games will find First Presbyterian of Macon, 6-4, on the road to Savannah to meet Calvary Day, 8-2. In Class A public, defending state champion Emanuel County Institute, 6-4, meets region foe Johnson County, 9-1, in a rematch of their 2013 regular season game. The Trojans won that first meeting between the two teams earlier this year in Twin City, 65-29. This week's game will be played in Wrightsville.
Stay tuned…
Secondary Content
Bottom Content