Section Branding
Primary Content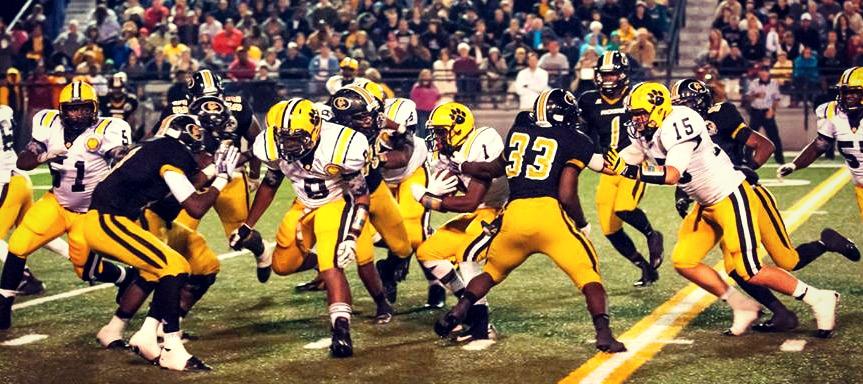 This is a week many prep football fans across the state have been pointing to. For many teams, it's make it or break it week. With the playoffs just around the corner in each classification, there are teams in must-win situations and others that are desperately fighting for a home playoff game in week one of the second season, which begins on November 15th. There will be some classic matchups in each of the six classifications this week, as the end of the regular season schedule is in sight for all teams.
In the southern portion of the state in Region 1-AAAAAA, there are two matchups that are key to all four teams. New number-one rated Colquitt County heads to Douglas to meet region foe, Coffee, in what has to be a very dangerous game for the Packers. Coffee has had two weeks to prepare for this game, and Colquitt County is coming off of an emotional win over Valdosta, 17-10 at home. Coffee needs to win their final two games to have any shot at making the playoffs. The Trojans are 4-4, and meet Valdosta on the road on November 8th after the Packers from Moultrie visit this week.
The other big game in Region 1-AAAAAA this week finds Lowndes at Camden County. The Vikings have rebounded from a slow start to make the region race interesting. Lowndes is 7-2 and will complete their regular season this week, and then wait to see what happens to the rest of the region matchups on November 8th when Colquitt County travels to Camden County, Coffee heads to Valdosta, and Brunswick plays at Tift County.
There are seven teams fighting to the end of the season for those four state playoff spots. Camden County, 7-1 is tied with Colquitt County for the top spot in the region standings, with two weeks remaining in the season and a couple of important head-to-head matchups looming in their future.
In Class AAAAA, there is a mid-state game which does not take a back seat to any regular season game in any classification across the state. This week, it's the annual battle between the Warner Robins Demons and the Northside-Warner Robins Eagles. This cross-town battle royal will fill McConnell-Talbert Stadium and there are few games in the state which can equal this rivalry. Warner Robins comes into this game at 7-1, after being shocked by county rival Houston County, 27-23, while the 8-0 Eagles lead Region 2-AAAAA and are ranked at number one in many statewide polls.
Class AAAA features two top games involving top ten teams in this week's ratings. Top-ranked Sandy Creek, 7-0-1, heads north to meet number two Carrollton, 8-0. This game is for the top spot in Region 5-AAAA, Division B. Both of these teams will go deep into the state playoffs and will likely meet again later this season. In the southern portion of the state, there is another sub-region showdown as fifth-rated Statesboro, 8-0, hosts Wayne County, 7-1. The Blue Devils got a scare last week, trailing South Effingham 14-7 at the half, but then reeled off 35 unanswered points to remain unbeaten. Wayne County's only loss this season was to Burke County, 32-28, so look for an offensive explosion Friday night in Statesboro.
Other top games this week include: St. Pius at Blessed Trinity in AAA, Laney at Dublin and Macon County at Lamar County in AA, along with Seminole County at Miller County, and Lincoln County at Wilkinson County in Class A.
Stay tuned…
Secondary Content
Bottom Content