Section Branding
Header Content
Potential For New Title Holders In Single A, AA
Primary Content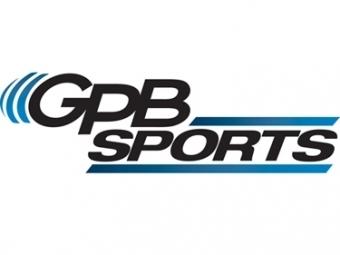 With most of the focus on the higher classifications of GHSA football class AAA through class AAAAAA, I thought it would be interesting and informative to share what is happening in the state's smallest classifications, single A and AA this week. Some of the state's top football is played in those two divisions and based on this week's standings and some of the matchup, we could see new title holders in the class A Public and Private divisions, as well as a new champion to succeed Jefferson, the defending AA title holder.
In Class A, the formula is a bit confusing, since power rankings came into being a couple of years ago. The top 16 teams in each division make the playoffs, and get a first round bye into the state playoffs. The class AA through class AAAAAA playoffs begins state-wide on November 15th, but in the class A private and public divisions, the playoffs do not begin until November 22nd. In this week's power rankings, the top five private school teams look like this: Darlington, Landmark Christian, Mt. Pisgah Christian, Eagle's Landing Christian and Aquinas of Augusta. The public school division consists of the following: Marion County, Seminole County, Charlton County, Johnson County and Clinch County.
This week, in Class A, one of the biggest games of the year will be played in Homerville, as Clinch County hosts Charlton County in the annual battle of the swamp. Both teams need to maintain their lofty power rankings with a win, but in addition to their power rankings standing, it's an important game in Region 2-A, since Charlton still has to meet Irwin County, another region powerhouse on November 8th. Clinch beat Irwin 30-24, two weeks ago and with a win over Charlton County, can gain the inside track to a Region 2-A title.
Another top game in the state's smallest classification this week finds unbeaten Johnson County, 7-0, on the road at 5-2, Emanuel County Institute, the defending state Class A public school champions. The Trojans have surprised a lot of fans with their region 3-A start this season, but the Twin City Bulldogs have righted their ship after a couple of early season losses to Metter, 21-20 and AAA Washington County, 49-13. Johnson County has been impressive defensively this season, and they will need their best effort Friday night to keep running backs James Brown and Michael Sutton in check, as both of them are just a few yards away from 1,000 yards rushing for the season.
In Class AA this week, Cook of Adel will host Brooks County, the front runner in region 1-AA. Coach Maurice Freeman's Trojans have already beaten region foes Early County, Thomasville and Fitzgerald, and a win this week on the road will assure them another region title. Benedictine Military is the leader in region 2-AA, with Vidalia right behind the Cadets. Dublin has rebounded from a dismal 2012 campaign and is tied with Laney of Augusta for the top spot in 3-AA. The Irish and Wildcats will meet in the Shamrock Bowl on November 1st to decide the title. Lamar County is the leader in Class 4-AA, with Bleckley County, Macon County, and Northeast Macon in hot pursuit. Class 5-AA features high-powered Bowdon and Heard County, while top-rated Greater Atlanta Christian and Lovett are dominating Region 6-AA.
Perennial power Calhoun and Model will decide who's the top team in region 7-AA on November 1st, and Washington-Wilkes, 8-0 and 2012 defending Class AA champion Jefferson lead the way in region 8-AA.
Stay tuned…
Secondary Content
Bottom Content