Section Branding
Header Content
Heads Shake In Disbelief At Midseason Standings
Primary Content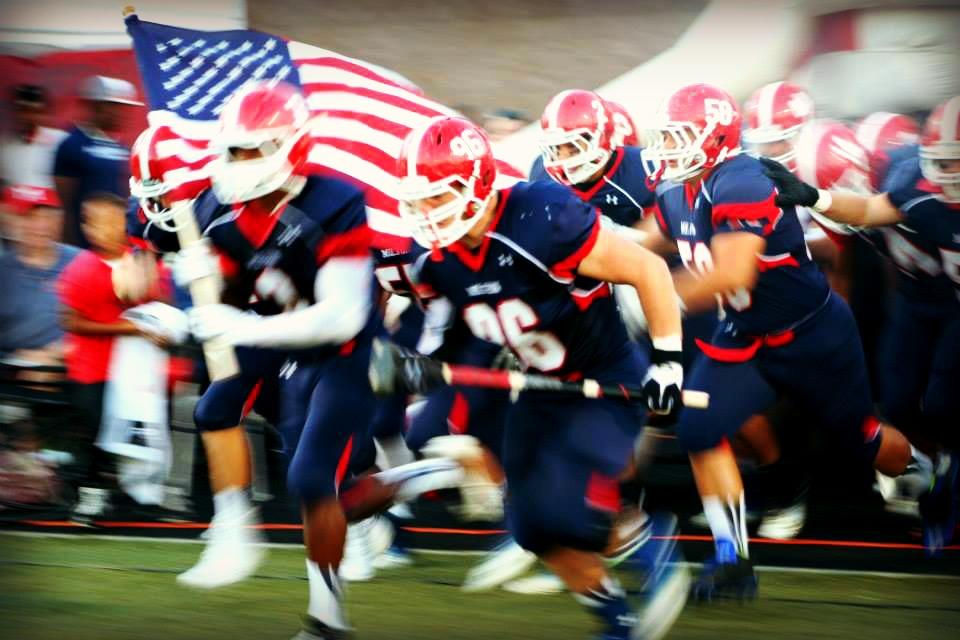 The half-way point in the regular season has just passed and when one looks at some of the games over the past five weeks, there is little to do other than to shake your head in disbelief. The 2013 pre-season polls looked fairly accurate in mid-August, but take a look at those same polls now at mid-season, and follow that with a quick look at this week's top ten teams. Shocking and surprising come to mind when one sees some of the teams which have managed to dig, claw and play their way into the state's elite team rankings. This is not to intimate that those teams are not deserving of their ranking, it's just surprising at this point in the season.
In Class 6-A, most football fans expected defending state champion Norcross to roll through yet another undefeated season, but North Gwinnett is atop the polls in the state's largest classification. Peachtree Ridge, at number five, is somewhat surprising, but the Lions got a good jump start to the season with an impressive win in the Corky Kell classic and haven't looked back. Milton at number ten in the mid-season rankings is the biggest surprise in class 6-A to this point in the 2013 season.
In Class 5-A, defending champion Gainesville was expected to run the table at the number one spot, but someone forgot to inform Buford out of Class 3-A. The number one rated Wolves dominated the Red Elephants in Week Three and Gainesville is now maintaining the number five spot in the latest poll. South Paulding debuting at number ten this week is the biggest surprise in Class 5-A so far.
Class 4-A has three teams in this week's poll that were not expected to be rated so lofty at mid-season. Wayne County at number five, Mary Persons at number six, and Cedartown at number eight. All three teams have proven they are worthy of their current rankings since all are unbeaten at 5-0. Wayne County has a tough road ahead, with 4-A power Burke County at home this week then games with current undefeated teams, Liberty County at home and Statesboro on the road to end the regular season. Mary Persons made the quarterfinals round a year ago and has not missed a beat so far this season. The Bulldogs have a tough assignment this week against Westside-Macon. Cedartown continues to roll up yardage and points in a season that signifies that this once proud program has definitely returned to statewide prominence.
In Class 3-A, it is a given that Buford is the number one team but a couple of teams in the top ten that are taking their programs to higher levels are Hart County and Pierce County. The Bulldogs of Hartwell are number seven this week and the Bears of Blackshear are number ten. Heading down the home stretch of this prep season, these are two teams that are no longer under the radar. Both of them are serious contenders for a region title.
Class AA looks vaguely familiar this week as most of the teams are frequent visitors to the top ten polls. One team that is new is Macon County, coming in at number nine in the latest rankings. The 3-1 Bulldogs only loss was to Class AAA power Peach County.
In Class A, Johnson County has moved up to number five this week on the heels of an impressive 14-7 win over Savannah Christian Prep in Savannah last week. However, one of the most surprising developments in Class single A this season is the fact that the defending Class A state champions, Emanuel County Institute are not rated. The Trojans and Bulldogs meet on October 25th in a Region 3-A west showdown.
Stay tuned…
Secondary Content
Bottom Content