Section Branding
Header Content
Prep Football Season Already Playing Havoc With Preseason Polls
Primary Content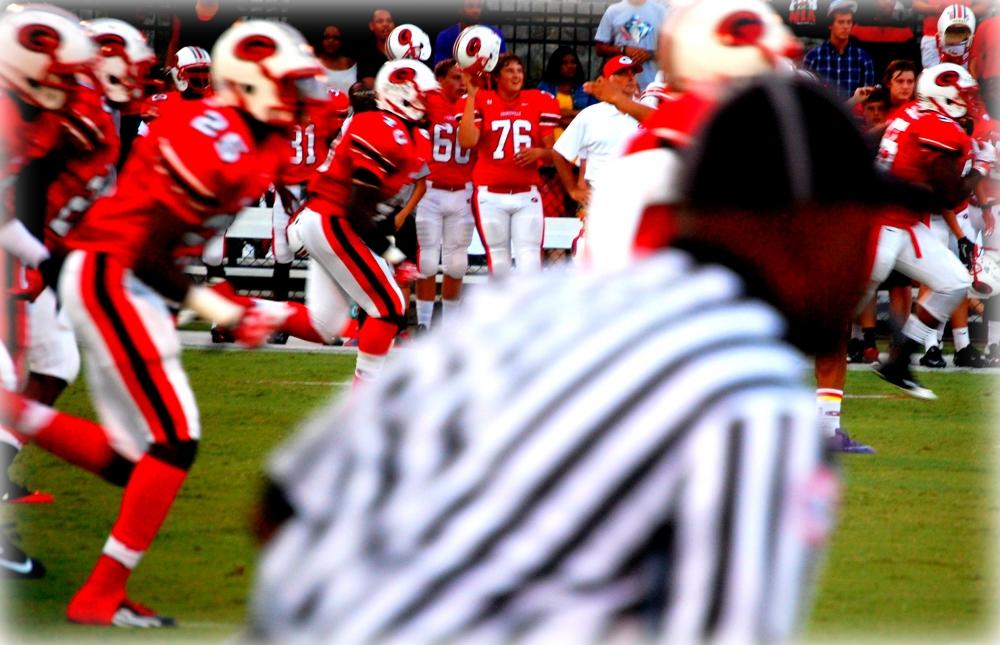 I had the good fortune between my two high school football radio shows last Friday night to watch the first half of the Buford-Gainesville football game on GPB. I did not get to see what I expected to see in those first two quarters of action. I was expecting a hard-fought nail biter of a game that would eventually go down to the wire; one of those games which would leave a capacity crowd breathless, but that did not happen.
The high-powered Gainesville offense could not get untracked and Buford literally controlled the line of scrimmage on both sides of the ball. In my opinion, the Wolves are one of the top teams in the state, regardless of classification, and those teams in Class AAA who will contend for a title in December have their work cut out for them. Buford is the real deal.
Over the course of time, it has become easy for one to vote for a top ten team's poll on a weekly basis, simply due to the fact that once a top ten is established in the pre-season, there is very little change in the poll from week-to-week. There is, on occasion, an upset here and there throughout a typical season, but this 2013 prep football season has already played havoc with the pre-season poll of four weeks ago.
In Week One, number one Norcross fell in Class AAAAAA. In Week Two, class AAAA's top team, Sandy Creek played to a tie with Plant High School out of Florida and a few eyebrows were raised among pollsters at that outcome. Gainesville, the top-rated AAAAA team fell in the rankings this week after their loss to the top AAA team, Buford.
Top teams in each classification are beginning to fall: teams that are annual members of top ten polls. Colquitt fell to Hoover in Alabama in Week Two and then turned around and beat Lovejoy last Friday night, a team that had just moved ahead of them in the polls. The biggest shock in the AAAAAA poll came last week as Newton topped Lowndes, 15-14, and knocked the Vikings from the top ten teams list for the first time in several years.
Thomas County Central fell to Valdosta two weeks ago and then toppled highly-rated Marist last Friday night. Fitzgerald, a class AA power for many years, has no wins and a tie to show for its work over the first three weeks of this campaign. Perennial powers: Lincoln County, Wilcox County, and defending Class A public school champions, ECI, all suffered losses last weekend.
We are three weeks into the 2013 prep football season…some strange things are happening. This Friday night just happens to be Friday the 13th…need I say more?
The beat goes on this week…
Stay tuned…
Secondary Content
Bottom Content