Section Branding
Header Content
Will High Standards Set Early Prove Teams Contenders..Or Just Pretenders?
Primary Content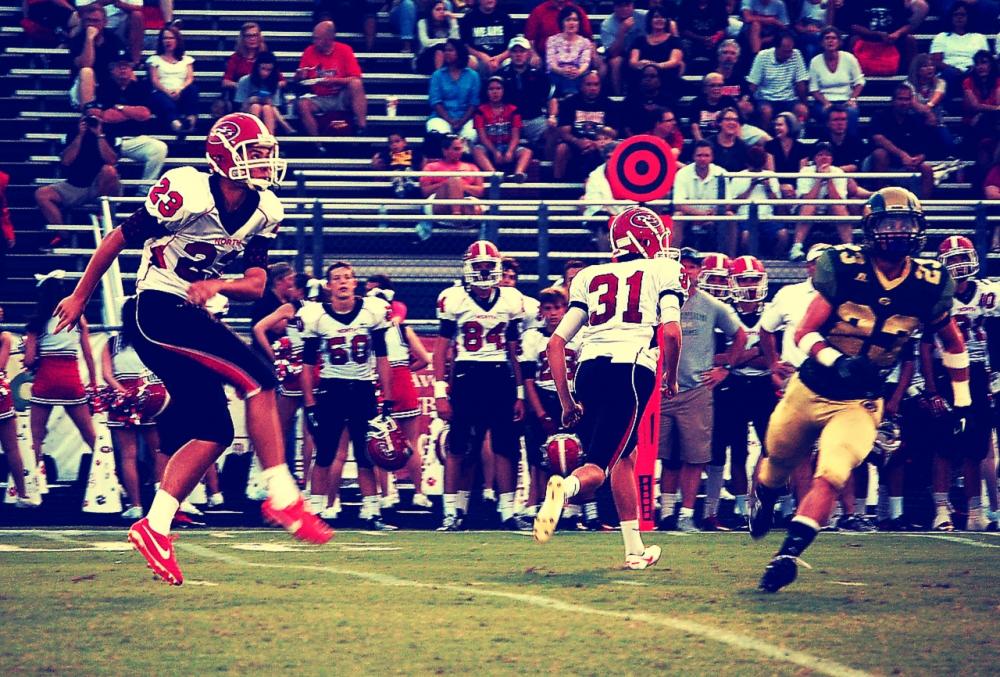 The Prep football season is in full swing and there are some familiar names in the Top Ten polls. There are many polls across the state and obviously, early in the season, it is hard to get a handle on which teams belong in the Top Ten as contenders. Or at this point in the season, are they just pretenders? By mid-season, we should be able to tell which teams are legitimate playoff contenders. Right now, there are many.
After watching North Gwinnett the past two weeks, I think they have a shot at a 6-A title, as do Lovejoy, North Cobb and Peachtree Ridge. Down south, Colquitt County, Lowndes, Camden County and Coffee are going to challenge. Valdosta is still Valdosta, and the Wildcat mystique is still alive and well in Title Town after a come-from-behind 28-24 win over Thomas County Central, one of the top teams in class 5-A this past Friday night.
In Class 5-A, Gainesville, Northside-Warner Robins, Martin Luther King, and Stephenson all have the talent to win it all, but after seeing Kell up close in the Corky Kell Classic a couple of weeks ago, I think the Longhorns could make a serious run at a 2013 title if they stay healthy.
Carrollton, Sandy Creek, Burke County and Marist are the current front-runners in Class 4-A, but two dark horse contenders are looming, Mary Persons and Wayne County. Both teams were eliminated in early playoff rounds a year ago, but that experience and a lot of returning talent have prepared them for a deep run into the playoffs this year.
In 3-A, it looks like a foot race for several teams to see if they can match up with defending champion Buford. Cartersville, St. Pius, and Peach County are all equal to the task and Washington County and Jefferson County could be the spoilers by the end of the 2013 campaign.
Calhoun and Brooks County are the favorites in Class AA at this point, but defending champion Jefferson has re-mounted and re-loaded and is set to defend a standard they set in the finals last December in the Georgia Dome. Benedictine, Vidalia, and Lamar County can match up with any one and on a given Friday, play with the top-rated teams.
Class A's top teams are Eagles Landing Christian Academy and Lincoln County. Both are capable of going unscathed this season, but there are a few teams that can challenge either team. Wilcox County, Seminole County, Charlton County and Clinch County in the Class A public division, and Prince Avenue Christian along with George Walton Academy look to be the top teams in the private school division.
Secondary Content
Bottom Content