Section Branding
Header Content
Shockers And Surprises Highlight First Full Week Of High School Football Season
Primary Content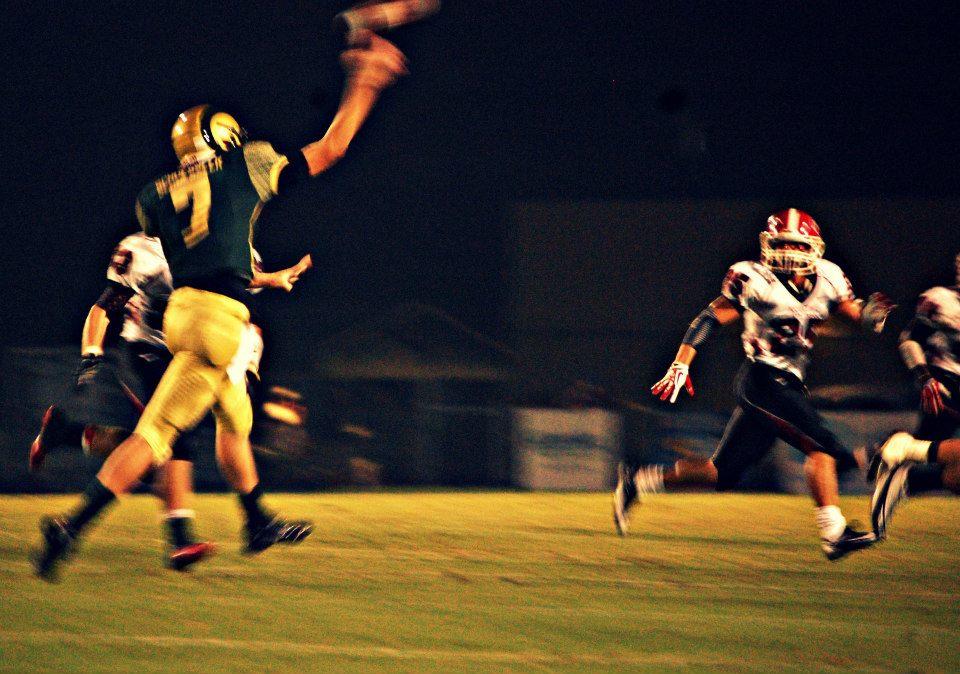 For some it was Game One, for others it was Game Two…
But there were plenty of surprises that went down around the state…
You can start with Pebblebrook knocking off Southwest DeKalb, Macon County beating Dooly County or Coffee thumping Ware County for Robbie Pruitt's 300th career win…but how about Calhoun blowing out Ridgeland 37-0?
Here's Paul Shahen from our friends at WRCB-TV in Chattanooga
WRCBtv.com | Chattanooga News, Weather
A running clock was the shocker of it all…
"They'll kill you," Ridgeland Head Coach Mark Mariakis said postgame. "We got a new quarterback and a new center but that should not happen. We've been practicing long enough they should make the snap. We'll go back to work on Monday. You can't make those mistakes and think you're going to beat anybody."
Naturally, there was North Gwinnett's domination of Grayson on GPB (which Tommy Palmer and I talk about along with many other things at the bottom of the page on the "Football Fridays in Georgia" podcast), but we'll finish the surprises with Howard putting an end to their 24-game losing streak with a win over East Laurens. The win for Barney Hester moved him into a tie for 5th in all-time wins in the state with Thomson legend Luther Welsh.
Here are the highlights…
((HT: 13WMAZ-TV))
Shout-out to Chris Kelley and the Panthers of Glascock for getting the duke in their first game of the season over Warren County in Gibson. Glascock picked up its first win in the 18-game series that began in 1974. The 28 points were the most ever scored by Glascock against Warren, and it was the first time the Panthers held Warren to fewer than 22 points (Thanks to Chip Saye at the GHSF Daily for the stats, as always.)
Kevin and Andrew tell you the story as part of OFL Friday Night on WRDW-TV in Augusta- along with some other stuff as well…
The reports of Valdosta's demise may be greatly exaggerated after their come-from-behind win against Thomas County Central. The Jackets gave up two touchdowns in the fourth quarter including a 91-yard run by Nelson Herring with a little over five minutes to go for the Wildcats' winning score.
Deshaun Watson was faced with a bit of a shootout in the Red Elephants game with West Forsyth when the game was 31-21 at the break. But the offense put the pedal down from there as they outscored the Wolverines 27-7 from there to win 58-28. Watson had 362 yards passing and was responsible for 5 TD's- four passing a rushing score. They move on to Buford next, who handled Elbert County 46-7.
Those two play each other this week on "Football Fridays" – and we're preparing for a long night. We're bringing sleeping bags. The "All-Access Pass" pre-game show starts at 7 with kickoff at 7:38.
So, join us and be a part of the conversation all night long and all season long at GPB Sports on Facebook, @GPBsports on Twitter, at gpb.org/sports for all the stories and info you need. Friend us, like us, and let us know what you think…
One last reminder, in the "Football Fridays" podcast posted below, we catch up with Wilcox County Head Coach Mark Ledford and our own Tommy Palmer about what's going on early in the year…
Faithful reader, what has surprised you so far this season…???
That's my question… I'm looking forward to hearing your answers…
Play it safe, everyone… We'll see you next time…
Secondary Content
Bottom Content