Section Branding
Header Content
Buckle Those Chinstraps Fans...Time To Get Familiar With The Forces From The South!
Primary Content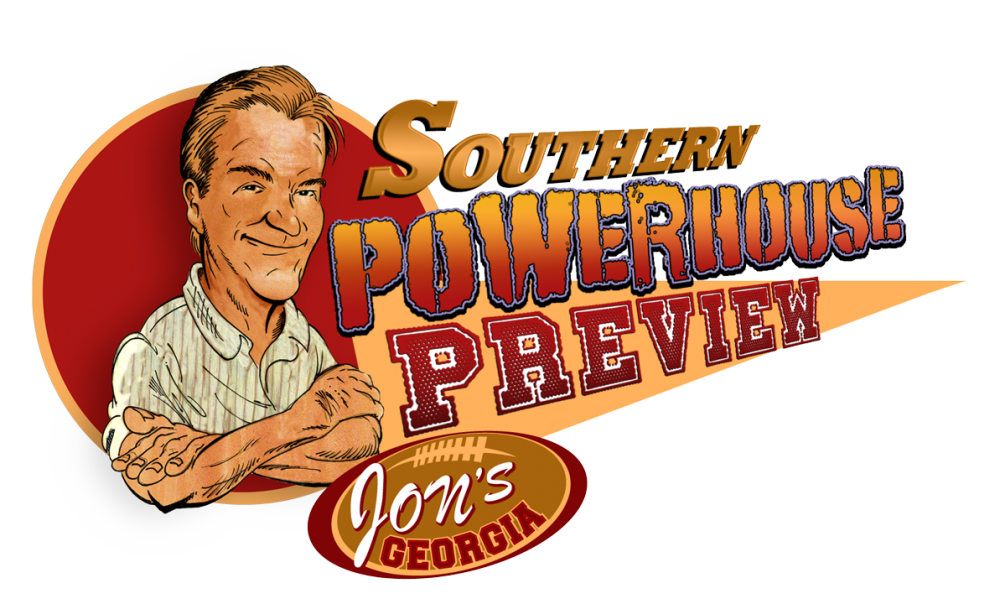 Okay, you've all been warned…
It's that time of year where football takes over (well, more than normal, anyway…) and those of us at GPB Sports hit the road to make sure we get to see you and all of the teams and stories that make this state the great place it is for high school sports…
Hey, we don't call it the "Great GPB" for nothing…
It's my 4th annual "Southern Swing"- Round One…
Monday, Tuesday, and Wednesday of next week, I'll be with videographer Gary Peacock putting the miles on a GPB van and getting all of us prepared for the Corky Kell Classic and beyond.
Here's a partial list of where we'd like to be seen…and where we'd like to see you…
Liberty County, Camden County, Charlton County, Ware County, Pierce County, Clinch County, Lowndes, Valdosta, Brooks County, and Colquitt County- all in a three day drive…
We'll be active in that whole Social Media element for this year's swing- so follow along with us as we hit the road for the first time this season… friend "GPB Sports" on Facebook and follow along @GPBSports on Twitter, so we can all talk on the Twitter machine and see what's going on…
I'm looking forward to it… I always do…
One other thing… if any of you have suggestions where I can pick up gear from the schools, let me know so they can be sported in my office properly all year.
It's officially August on the calendar, which means that teams around the state can practice in pads…
Six schools, that I know of, took advantage of the calendar change and worked out at midnight to hold their own Midnight Madness- which is a neat idea to have- and a tradition in Thomasville…
23 years worth of tradition…
"Every program has a signature part to it, and this is one of ours," Thomas County Central coach Bill Shaver told the Georgia High School Football Daily. "Our fans really like it. We've had six or seven thousand people come out. Old players like to come back and be a part of it. It's one of those traditions of Yellow Jacket football."
Here's coverage from our friends at WCTV in Thomasvile
Adairsville, Cambridge, Eastside, Hebron Christian and Walnut Grove were the other schools to do a midnight run, block, and tackle… some are looking to start new traditions, some are looking to continue ones they had at their old schools, and others are looking to find ways to have new momentum…
"We can't stop it now," said Shaver. "I have [former] players calling every year, asking if we're going to do it. It's just part of Thomas County Central lore."
And a part of the traditions here in the state…
Larry Campbell is starting (if you can believe it) his 42nd year as a head coach in the state of Georgia- and he's 30 wins away from 500…
500 wins…
Seriously…
Here's a quick peek into Lincolnton, thanks to our friends at WJBF-TV in Augusta…
WJBF-TV ABC 6 Augusta-Aiken News, Weather, Sports
Grace Olson and I were at South Georgia Media Day this past weekend, hosted by Friend of GPB, Mark Dykes, and his folks at "In The Game Magazine" down in Valdosta…
We had the chance to catch up with a lot of the schools that make south Georgia tick when it comes to this time of year.
One of the more interesting coaching changes in the carousel came from Thomasville where Leroy Ryals is now the new head coach- coming all the way down from Clarke Central to take on life in one of the toughest regions on double-A… region 1…
Here's Grace's talk with coach Ryals…
One of the teams that Thomasville will have on their radar is the Cook Hornets…
Both teams are perpetual playoff squads out of Region 1 and coach Ken Cofer is ready for another round
That's the first go-round before I head south…
Let me know what you're looking forward to the most as we start practice and let's talk on the road…
Play it safe, everyone… I'll talk to you soon…
Secondary Content
Bottom Content