Section Branding
Header Content
Do You Remember? Opening Night - Thomas Co. Central Defeats Burke Co. in the first GPB-televised GHSA Championship
Primary Content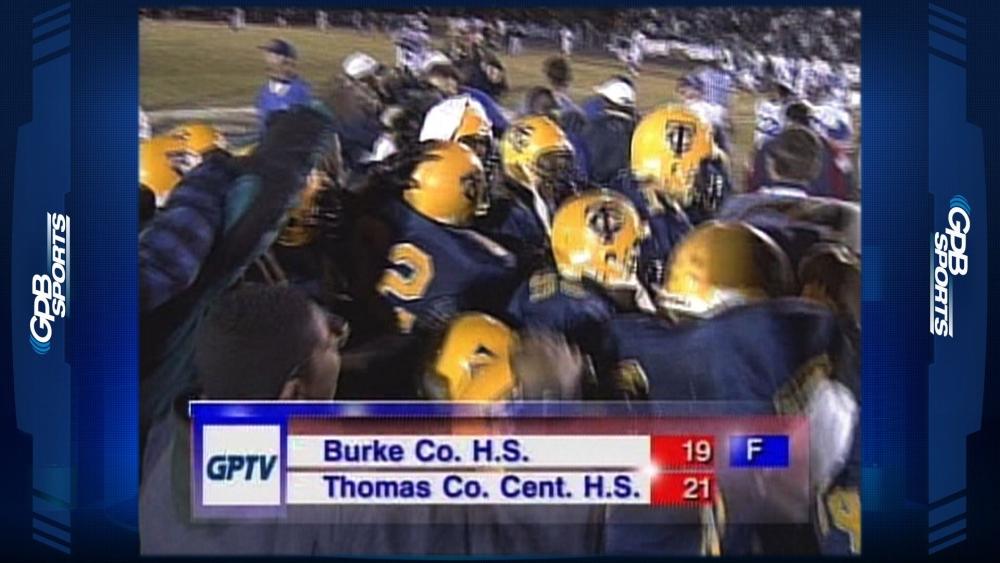 Since we're getting under 80 days to the start of the football season, I thought I'd do something a little different this time around...
The first time GPB was privileged enough to have a state championship on our air was back in the 1997 football season. We would travel from Thomasville to Lilburn on back to back nights to take those first steps of broadcasting you the best of the best with what the state has to offer in high school football.
One quick story that has to do with our own "Opening Night..."
You like to think, as a television production, that you pack everything you need...
We did... to make sure everything would look good... we just never had a place to sit down at our studio location...
So, I end up going across the street to the Mart across from the Jacket's Nest a few hours before we go to air (those of you who have been to Thomasville know which "Mart" I'm talking about), grab two stools for people to sit on... and, THEN, we had everything...
For the record, one of those stools still works and is looking at me as I type this particular column...
Here's your highlights...
Oh, and the guy who scored the two touchdowns you see for Burke County...??? He's done okay as a coach since, and has now made his way to a head coaching gig of his own at South Cobb...
That title game was part of an amazing run that TCC had when it came to winning games with the veer and Ed Pilcher... and that running back...??? Joe Frank Burns...??? He wasn't too bad, either...
Five titles in six seasons is an out-of-sight accomplishment in Triple-A...
Secondary Content
Bottom Content