Section Branding
Header Content
The Five Things I Know: Spring Into Football
Primary Content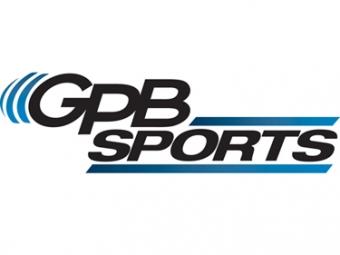 First, here's to hoping your off-season isn't really an off-season…
There are so many sports going on that have championships being decided (6 in the month of May alone), that we're getting to the finish line of the academic year- which is really the starting line for the next season's worth of sports…
And it's never too soon to talk about the new season of football with spring practices and spring games dotted all over the landscape…
All the new coaches in new places (and old coaches in new places)…
In the first go-round of the Spring "Jon's Georgia's" we look at the biggest changes in this top-five state for recruiting in these here United States…
The bigger questions floating around these days are:
Will Deshaun Watson stick with his commitment to Clemson…? Much like the recruitment of Grayson's Robert Nkemdiche last year started when he tweeted the picture of himself wearing the Clemson jersey at summer camp, I think Watson's recruitment started when he said he was heading to Death Valley- and we know how well that turned out for head coach Dabo Swinney. Georgia wants him. Ohio State wants him.
Let's face it, everybody wants him and his talents- and you'll see him twice (at least) on Season 3 of GPB's "Football Fridays in Georgia…"
Next question: Just how many yards will Cedartown running back Nick Chubb run for in his senior season…??? He could be the third runner to chase the 3,000 yard marker behind two guys names Walker and Turman…
Knowing Scott Hendrix, he'll run Chubb as much as he can to showcase him as a feature back. But, at the same time, Coach will make sure he's winning games and not putting him in situations that could damage his stock long term. The Bulldogs missed out on the playoffs last year, and everyone will be looking for a post-season bid in 2013.
Will anyone come up and bite the champs this season and "surprise" people… and I put that word "surprise" because, at this level, everyone knows everyone and what they're capable of on the field…???
Will Brooks County get past Calhoun…???
Will Region 1-6A still take the starch out of one another and not be around for Norcross deep in the playoffs…???
Again…
When was the last time you heard of 60 seniors on a team, anyway…??? Yes, I'm talking about the defending 6A champs… that's just unheard of- regardless of level…
That's almost a three-deep on its own… think about that…
Will Burke County and Sandy Creek meet somewhere else other than the quarterfinals…?
What will year two of the Single-A split look like…??? Personally, I'd like to see single-a teams, both public and private, not take a week off in the post-season. That way, their game 15 would be against each other in the Dome for the unified championship belt in Single-A. Each team would already be a state champ in either the public or private division and they'd square off the "title" title that way.
Okay, dear and faithful reader… time for you to step to the fore…
Who should we keep an eye on, regardless of position, and why…???
Come up with your own all-star group, position by position, and post it here… Keep the discussion moving as we steamroll toward the first week of practice and the 2013 season…
I'm right here listening and learning what you guys have to say…
Play it safe, everyone… I'll talk to you next time…
Secondary Content
Bottom Content