Section Branding
Header Content
Class A Public Championship Preview
Primary Content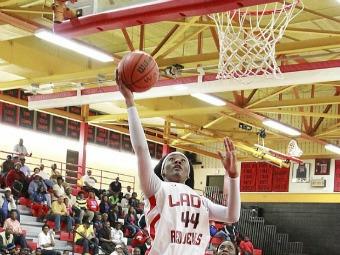 GIRLS
Gordon Lee, 24-7, Region 6
Gordon Lee is coming off a 57-49 win over Towns County in the semis, when the Trojans were able to push through some postseason adversity. Their best scorer and pacesetter, Kassidy Blevins, was in early foul trouble and would only play three minutes in the opening half. Coach Lester Gaylon had a decision to make and decided to trust the remaining cast to keep the Trojans out in front until Blevins could return in the third quarter.
Kalei Kimbrell and Katelyn Lee were two of the players that made the huge contributions with Gordon Lee's senior point guard on the bench and were able to maintain a 26-22 lead at the half. When Blevins returned to action, it was just enough time to score a game-high 25 points including 16 in the fourth quarter. Blevins proved why she is considered one of the most explosive scorers in the tournaments. Kimbrell ended with nine points and 13 rebounds and the 6-foot-4 junior, Lee had 11 points, 15 rebounds and four blocks.
The trio of Blevins, Kimbrell and Lee are all individually dangerous playmakers on the court, but when the trio takes the court together, they are a true force that plays in a rhythm. Gordon Lee is battle-tested heading into the championship and comes out of a highly-competitive region that houses three of the four state Class A teams in the championships (Southwest Atlanta Christian and St. Francis are in the private championship). The Trojans are averaging 66.3 points per game on offense and are allowing only 49. They have a constant weapon in Lee that has a lethal combination of height and athleticism to make one of the premiere last lines of defense against when it comes to driving and cutting guards. Offensively, she draws double teams and still finds ways to score while generating second-chance opportunities.
Randolph-Clay, 29-2, Region 1
Randolph-Clay has now won 29 of 30 games after a 57-34 win over Wilkinson County in the state semis. The No. 1 Red Devils outscored Wilkinson County 23-3 in the fourth quarter. Guard Kanekia Washington averages 15 points per game and was the semifinal's closer, scoring 12 of her game-high 20 points in the final quarter. Coach Jennifer Acree has an all-state talented freshman in Kobi Thornton who is averaging more than 14 points per game and is coming off a 10-point, 13-rebound game with five blocks. Kobi's sophomore sister Brianna Thornton had five points, 14 rebounds and three blocks in the semifinal victory and both are natural rebounders.
The sisters use great leverage while gaining position and battling for the glass and have the height and position to control this part of the game. Point guard Adriana Blackmon also achieved double figures in the semis with 12 points, right at her season average. Blackmon shoots an outstanding 60 percent from the field and dishes out five assists per game. The Red Devils are a team that likes to play in defensive battles and will have their hands full with the Trojans' trio of scorers and 6-foot-4 center Katelyn Lee. They are averaging 10 steals per game and more than three blocks and do a good job of turning the turnovers into points. Rebounding is going to be a major factor in the Red Devils' matchup. Both teams each had two players in their semifinal games that posted 13 rebounds or more as well and a crucial battle for the boards is imminent. Randolph-Clay has eased to their final test winning by an average of 28.7 points in the tournament.
BOYS
Wilkinson County, 29-2, Region 7
Wilkinson County shoots for its second state title in three years after an 81-65 win over Jenkins County into the semis. The Warriors are a great road team with plenty of experience that led to a perfect 11-0 road record this year while going 5-1 on neutral ground. Sophomore point guard Torrico Simmons had 12 points in the fourth quarter to reach his game-high total of 24 and teammate junior Derrick Trawic, Jr. had 14 points in the semis.
Simmons and Trawic Jr. are consistent scorers capable of scoring rapidly. At 5-foot-9, Simmons is a speedy guard that uses his low dribble to penetrate and weave through the defense with great body control and a quick release that allows him to make tough shots and put great touch on the ball. The Warriors are built with depth and a premiere transition offense. In the second quarter of the semifinals, head coach Aaron Geter brought in his bench and a total of eight Warriors ended up scoring in what became a 29-point second quarter outburst.
The scoring run was initiated from the defensive side. The full-court press forced six Jenkins County turnovers in the quarter. Wilcox County will have to survive the depth and full-court pressure that is so successful with Wilkinson County's abundance of pesky guards. At 6-foot-6, Antonio Whipple is one of the Warriors' go-to postman with 6-foot-4 Kareem Sanders and and 6-foot-2 Brandon Thorpe all making strong contributions offensively and defensively. Antonio's older brother David is a 6-foot-3 guard that can close out on shots quickly and find success on the pull-up jumper on offense. The Warriors' run-and-gun offense has allowed them to put up 112 and 102 points in victories this year.
Wilcox County, 23-4, Region 2
The Patriots are in the state championship for the first time in 45 years. After edging Hancock Central 76-66 in the opening round, the No. 7 Patriots beat No. 2 Turner County 72-62 and No. 3 Portal 65-56 in the semis. The headliners have been Makail Grace and Jonathan Howard, who have gotten it done on both ends of the court. Grace is a physical point guard that is coming off an 18-point performance in the semifinals when he showed the full repertoire. The versatile guard has the physical tools to play on the post if needed and can play above-the-rim basketball while getting into the lane with ease.
Down low, the Patriots house one of the most physically gifted big men in the state. Their primary force is their athletic big man Howard. The physical 6-foot-6 post player has a football scholarship to play receiver at North Carolina and scored a game-high 23 points in the win over Portal. Howard is one of the fastest players on the court. He can hunt down fast-break opportunities and protect the rim while slashing down court in transition and finish above the rim. Speed and athleticism script the Patriots' offense and, when a physical battle ensues, Howard has the tools to win those battles while easily grabbing double-figure rebounds. Power forward Johnny Dwight will help Howard down low along with Anthony Sailor, Antwon Benjamin and Jay Brown. The guards are going to be tested when they face the Warriors' full-court press. Head Coach George Kennedy has molded a high-effort team that is riding the hot hands of Grace and Howard.
Secondary Content
Bottom Content