Section Branding
Header Content
Dalton, Lambert Top Final Swim Polls
Primary Content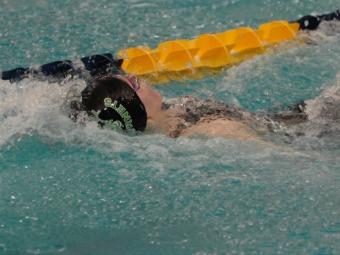 The final polls reflect mostly the results from the recent swimming and diving championships, however, a few exceptions have been made. In girls AAAAAA, champion Lambert sits No. 1 in the final poll while runner up Peachtree Ridge ends the year No. 2. Lassiter remained in the No. 3 slot while Walton dropped to No. 7 after sitting atop the poll entering the championship. Etowah, Parkview and Archer round out the top 10.
Parkview won yet another boys swimming title to stay atop the poll in AAAAAA. Chattahoochee jumped up from No. 6 to No. 2 following its finish at Georgia Tech. Lassiter stayed at No. 3 after a third place finish and Alpharetta came in at No. 4 despite a fifth place finish based on the Raiders' impressive year. Walton dropped to No. 7.
In boys A-AAAAA, Dalton will finish the year No. 1 after winning the title. Marist, last week's No. 1 who finished sixth, dropped to No. 4. Westminster and Oconee County were No. 2 and 3, respectively. Wesleyan finished the season No. 10.
Finally, Westminster captured the girls A-AAAAA title and the final No. 1 position while Woodward Academy, Marist, St. Pius X and Pace Academy rounded out the top five. Pope finished seventh at Georgia Tech but slides to the No. 6 spot in the final poll. Wesleyan ends the year at No. 9.
AAAAAA BOYS
1. Parkview
2. Chattahoochee
3. Lassiter
4. Alpharetta
5. North Gwinnett
6. Collins Hill
7. Walton
8. Johns Creek
9. Mill Creek
10. Brookwood
AAAAAA GIRLS
1. Lambert
2. Peachtree Ridge
3. Lassiter
4. Johns Creek
5. Brookwood
6. Kennesaw Mountain
7. Walton
8. Etowah
9. Parkview
10. Archer
A-AAAAA BOYS
1. Dalton
2. Westminster
3. Oconee County
4. Marist
5. St. Pius X
6. North Hall
7. Chamblee
8. Northview
9. Starr's Mill
10. Wesleyan
A-AAAAA GIRLS
1. Westminster
2. Woodward Academy
3. Marist
4. St. Pius X
5. Pace Academy
6. Pope
7. Oconee County
8. McIntosh
9. Wesleyan
10. Northview
Secondary Content
Bottom Content