Section Branding
Header Content
Expectations Great For Parkview, Marist
Primary Content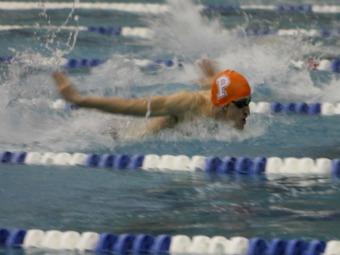 Parkview and Marist certainly have the talent to live up to the expectations No. 1 teams have in this meet. The War Eagles will rely on a mix of veterans and underclassmen this weekend, as seniors Will Herbert and Takunda Mafundikwa lead the team in the relays while junior Braxton Young will be counted on in the 50 and 100 freestyle races. Freshman Christian Lorys has recovered from an illness that sidelined him in the Metro Meet finals two weeks ago, a meet Marist lost to Westminster.
Speaking of the Wildcats, Westminster freshmen twin brothers Derek and Erek Cox will swim in a variety of events, mostly relays and sprints. No. 2 Wesleyan, meanwhile, is anchored by sprinters Luke Hedrick and Drew Middleton.
Parkview, the defending boys state champion and current Gwinnett County champ, is led by seniors Nathan Jones, Dillon Kasson and Rory Martin. Alpharetta, the No. 2 team in the state, will provide strong competition as will Cobb County powers Walton and Lassiter, which are ranked third and fourth.
Walton, the Cobb County champ, and the Lassiter will attempt to bring the first-place trophy back to Cobb, where it hasn't been since 1999 when Pope won it. A Gwinnett program has won each title since in the state's largest class. Nathan Hufnagle led the Raiders to victory two weeks ago at the county meet, where he won the 100 breaststroke and 200 IM, while the Trojans boasted strong performances by Zach Bunner (100 backstroke, 100 butterfly), Jimmy Yoder (200 freestyle, 500 freestyle) and Daniel Bridgers (50 freestyle, 100 freestyle).
AS IT WERE …
Parkview has been on fire lately, beating rival Brookwood in a head-to-head meet, then winning the county meet. The Panthers, it seems, are swimming their best at the right time of year.
"Yeah, I think so," said Gayle when asked if his team was peaking. "I think a lot of it is that we're really fortunate to be able to swim (against) our great rival Brookwood at the end of the season and go right into the county championships. I think that really helps our swimmers and the Brookwood swimmers because its a great 'pump-up' meet that gets everyone really excited."
While the Panthers are trying to defend their state title from 2012, Marist will try to win its first boys state championship since 2009 and seventh in school history. Wesleyan is two-time defending Class A-AAAAA champion. Westminster, meanwhile, will attempt to bring home state hardware in the boys meet for the first time since the Wildcats won six straight from 2003-2008. Walton won the championship in 1983, while Alpharetta and Lassiter are each looking to win state gold for the first time.
Secondary Content
Bottom Content