Section Branding
Header Content
Pope Rises In Latest Swimming Polls
Primary Content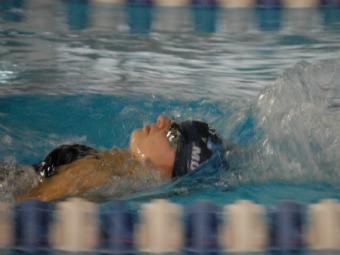 Parkview squared off against Brookwood over the weekend with the Panthers winning the overall meet. The Class AAAAAA No. 1 Panthers dominated No. 7 Brookwood 204-101, but the No. 1 Brookwood girls knocked off No. 6 Parkview 188.5-125.5. Parkview claimed the overall competition 329.5-289.5.
Kennesaw Mountain moved into the boys Class AAAAAA poll after winning the Mountain Madness over the weekend. The Mustangs now sit at No. 9 in the rankings. The Kennesaw Mountain girls fell from No. 2 to No. 3 after coming up just short to Harrison in the same event.
Pope defeated Lassiter in a dual meet, dropping Lassiter to No. 4 in the AAAAAA boys poll. Pope, meanwhile, moved up to No. 5 in the boys A-AAAAA poll and No. 5 in the girls poll.
Darlington checked into the boys A-AAAAA poll after finding success against Cass and Calhoun while Rome moved up to No. 9 following a third-place finish at the Northwest Georgia Regionals. The No. 9 Rome girls finished second in the NGRC.
AAAAAA BOYS
1. Parkview
2. Alpharetta
3. Walton
4. Lassiter
5. North Gwinnett
6. Mill Creek
7. Brookwood
8. Dacula
9. Kennesaw Mountain
10. Chattahoochee
AAAAAA GIRLS
1. Brookwood
2. Walton
3. Kennesaw Mountain
4. Lassiter
5. Peachtree Ridge
6. Parkview
7. Mill Creek
8. North Gwinnett
9. Johns Creek
10. Etowah
A-AAAAA BOYS
1. Marist
2. Wesleyan
3. St. Pius X
4. Dalton
5. Pope
6. Oconee County
7. Woodward Academy
8. Westminster
9. Rome
10. Darlington
A-AAAAA GIRLS
1. Westminster
2. Woodward Academy
3. Marist
4. St. Pius X
5. Pope
6. North Paulding
7. Wesleyan
8. Calvary Day
9. Rome
10. Greenbrier
Secondary Content
Bottom Content