Section Branding
Header Content
Top Cobb Programs Win At Quad Meet
Primary Content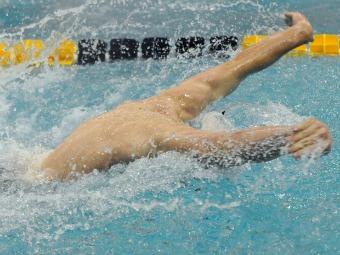 Walton, Pope, Kell and Allatoona won their respective Cobb Quad meets Saturday at the Cobb Aquatic Center. Sixteen teams participated in the event and were divided into four 4-team divisions.
Walton won Division 1 in both boys and girls, totaling 868 points, ahead of Kennesaw Mountain's 639. Lassiter took third and Harrison finished fourth. Walton won the girls meet with 444 points ahead of Kennesaw Mountain's 368, while the Raider boys had 424 points to Lassiter's 324.
Pope won Division 2 by taking the girls meet and coming in second in the boys meet behind Wheeler. Overall, however, Pope boasted 752.5 points to Wheeler's 701. North Cobb came in third and Hillgrove took fourth.
In Division 3, Kell won the girls meet while North Cobb Christian took first in the boys meet. Kell, however, won the combined totals with 428 points to Marietta's 347. North Cobb Chrisitian took third, Campbell fourth and Sprayberry fifth.
In the boys meet, North Cobb Christian edged Kell 195-193. Allatoona won the Division 4 meet with 334 total points ahead of McEachern's 257. McEachern, however, won the boys meet while Allatoona took the girls meet. Walker came in third overall and Mt. Paran finished fourth.
Wesleyan defeated Chattahoochee 414-198 in a dual meet at Davidson Natatorium. The host Wolves won the boys meet 194-115 and the girls meet 220-83. Freshman Ben Buckley won the 200 freestyle while Rachel Koch won both the 100 butterfly and the 200 IM. Caroline White of Wesleyan won the 100 and 200 freestyle races. For Chattahoochee, Val Kusto won the boys 100 butterfly and 200 IM while Jacob Rubin won the 100 and 500 freestyle races. Wesleyan swimmers Camille Roy (50 freestyle) and White (100 free) turned in state qualifying times.
Woodward Academy swept a quad meet Thursday over Whitewater, East Coweta and Northgate. The host War Eagles won the boys meet with 204 points to Whitewater's 113, East Coweta's 76 and Northgate's 69. James King of Woodward won the 50 and 100 freestyle, Will Uphouse took the 200 freestyle and 100 backstroke, Beldon Lin won the 100 breaststroke and Stefan Gresham took the 100 butterfly. Woodward was victorious in the girls meet by winning every event and totaling 230 points. Northgate was second with 107, Whitewater had 102 and East Coweta scored 83 points. Woodward's Kathleen Cook won the 100 butterfly and 500 freestyle, Caitlyn Cooper won the 200 freestyle and 100 backstroke and Joelle Borchers captured the 50 and 100 freestyle.
Secondary Content
Bottom Content