Section Branding
Header Content
The Five Things I Know: 2012 Wrap...
Primary Content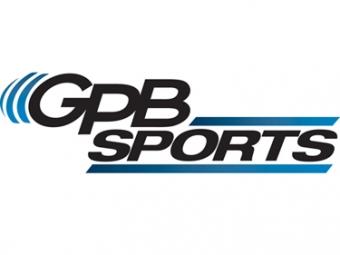 It's an odd feeling…
I kept making the point to you that I thought August 1st was yesterday…
And, now, it's over…
It's the end of the football season…
We have seven champs- some of them who have done it for the first time after a lot of heartbreak in the past. And we have some repeaters who continue to add to their mantles…
First Thing I Know…
Single-A has two champs for the first time ever… ECI on the public side in a dominating performance over Dooly County and ELCA on the private side as they took care of Prince Avenue Christian…
Here's the highlights from the public side…
((HT: 13WMAZ.com))
Highly recruited Dooly County defensive tackle Montravius Adams sat out most of the second half after getting cut by the ECI offensive line. A lot of college coaches who were there gave a collective gasp when it happened…
Kudos to the "Commander" Steve Graham, Tommy Palmer, and Sam Barrs for showing what happened and making it a point of discussion for the broadcast…
Second Thing I Know… Jefferson knocked off Calhoun in Double-A
Short of the game against Ridgeland and the semi-final against Lamar, the Yellow Jackets had dominated… the Dragons and QB Bryant Shirrefs were all over Calhoun and gave T. McFerrin another state title to go with the one at Elbert County.
A lot of people thought this was an upset- others…??? Not so much…
Third Thing I Know…
Buford and Sandy Creek get to add to their resumes…
Chip Walker and the Fighting Patriots got their win over Ridgeland in the Quad-A Title game while an emotionally-charged, up-and-down season came to a fitting end for the Buford Wolves…
The loss from the Buford community has been staggering in the last two years- seven people have passed- supporters, ex-players, current students, and coaches…
This season, assistant coach Ryan Daniel, student Adam Smith, and the son of girls head coach Gene Durden, Devin, all have been lost- whether it was from heart failure or accident. You could see the stickers on the helmets and the emphasized "RD" on the jerseys… the game, clearly, meant more than "a lot…"
Fourth Thing I Know…
Gainesville will be one to watch next year after what they did this year…
DeShaun Watson is an amazing talent- and he's only a junior…
He bettered Zach Stanford's mark for career passing yards in the title game, so he'll end up with a little over 12,000 yards if he keeps pace in his senior season.
You have to give Ed Dudley a lot of credit for what the Gators have been able to do since he took over a few years ago…
First title for them in 107 years…
And in 6A, Norcross gets their first title ever- and they'll be just as young next year with 100 underclassmen as they beat Lovejoy in an exciting way to end the weekend…
Gil and Trey, take it away…
Fifth Thing I Know…
It was fun for all of us…
From the Kell to the Dome, it takes a lot of people to make this work and they're all in the end credit roll you saw after the last title game…
The folks at GPB and Turner Productions are classy and know what it takes to get something done the right way…
And we can't wait for our next round of "Football Fridays…"
Thanks to all of you who friended us at GPB Sports on Facebook and downloaded our app on your iPad or iPhone… and, if you haven't yet, it's still there…
Be a part of our conversation… 12 months a year…
Play it safe, everyone… we'll see you around…
Football never really ends, y'know…
And Coach Maloof is still looking for anyone to hug...
Secondary Content
Bottom Content