Section Branding
Header Content
The Five Things I Know: 2012 Quarterfinals Edition
Primary Content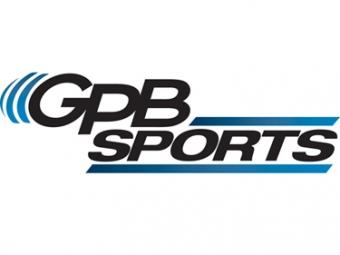 Okay… I apologize for taking the week off…
But it was a holiday week and I figured that you might need to take a break and spend time with your families…
But it was another week of surprises… from one end to the other…
And it sets up some really interesting match-ups in the quarterfinals, where we're down to the final 56…
First Thing I Know… 6A is more wide open than we thought it would be, thanks to North Gwinnett…
Their 12-3 lead and eventual 28-10 win over Grayson surprised a lot of people…
Here's the highlights, thanks to our friends at MyFoxAtlanta…
High 5 Sports - Prep sports coverage from FOX 5 Atlanta
But their early exit did raise some eyebrows- including Score Atlanta's Fletcher Proctor.
Fletch said in a recent column:
Grayson lost three fumbles and an interception and committed 13 penalties against North Gwinnett. Mickey Conn is an incredible coach, but perhaps he didn't have a chance as multiple players over the course of the year were taking recruiting visits every weekend, speaking with reporters over their recruiting processes or committing, de-committing and re-committing every few weeks. It is such a shame that a team this talented seemed to get caught up in worrying about the next level instead of the next game.
What say you, faithful reader…???
The rest of 6A has North Gwinnett taking on Lovejoy, North Cobb hosting surprising Mill Creek, Norcross at Camden, and Colquitt playing Parkview at the Big Orange Jungle.
Second Thing I Know… Northside is still strong, regardless of class… and a lot of people tell me that the Eagles could play in 6A for the title. Their front seven is one of the toughest in the state…
They get Tucker at McConnell-Talbert after taking care of Thomas County Central…
Ben and Frank get to tell the tale…
((HT: 13WMAZ-TV))
Stephenson travels to Ware, Gainesville goes to Hamilton to face Harris County, and Allatoona goes to Whitewater…
Third Thing I Know… Marist and Carrollton was, probably, the best game of the weekend…
It went 5OT before it was over… 13-13 heading into overtime and a lot higher-scoring before it was over…
((HT: PlayOnSports))
The War Eagles now get Stockbridge, Mary Persons heads to Rossville to take on Ridgeland and Vonn Bell, Burke and Sandy Creek is the de-facto title game here in Quad-A, and South Effingham (as a 4-seed) goes to Monroe Area…
Third Thing I Know… Carver-Columbus and Buford is the Game of the Week in Triple-A… remember, Buford had to forfeit two games because of using an ineligible player- and, I think all they did was get mad since they beat Cedar Grove and North Oconee…
But, then, you look at the other games in Triple-A and you've got four good ones…
Thomson plays at Cartersville after beating the Atom Smashers of Johnson-Savannah
Here's Matt Zahn…
((HT: WJBF-TV Augusta))
Peach goes to North Hall and Washington County goes to St. Pius…
Talk about heavyweights… that's strong…
Fourth Thing I Know… Fitzgerald is on a roll… and they took out Vidalia in a bit of a surprise… a lot of people think the surprise wasn't the win, but the final score 52-20…
Stefanie and Frank have the highlights along with a lot of Single-A stuff on the Frenzy
((HT: TheCoastalSource))
Early County goes to GAC, Brooks and Calhoun is the de-facto title game in Double-A this week, and Lamar County takes on Lovett…
Before we go on, I have to give Franklin Stephens a lot of credit in his first year in Barnesville. He came in from Tucker and is trying to instill the mindset he had with his Tigers' kids… and it seems to be working…
Fifth Thing I Know… I'm saving the blatant plug for a while…
Single-A had some upsets… in both public and private…
FPD took out Brookstone on the private side and Trion is having their best season in a while- they beat Irwin County in Irwinton in one of those 6/11 match-ups that gets all of us…
Robert Hydrick is in The Locker Room looking at public school games…about three minutes in, he starts with Greeneville and Wilcox…
((HT: WALB-TV))
WALB.com, Albany News, Weather, Sports
Looks like the semi-finals on the public side are shaping up for ECI and Wilcox and Lincoln County and Seminole or Dooly…
The private side looks like it's leaning to an ELCA showdown with Athens Academy…
Overtime… now the blatant plug…
We're on the campus of Lovejoy High with "Football Fridays in Georgia" this week…
North Gwinnett, after beating Grayson, gets to see one of the toughest defenses in the state in Al Hughes' Wildcats…
The "All-Access Pass" is back at 7:30 with the game shortly after 8…
Join us on our Facebook page, download our app at gpb.org, watch us on TV or the web (or both, if you're so inclined)- just join us as we get one week closer to the Dome…
Play it safe, everyone… I'll talk to you next week…
Secondary Content
Bottom Content