Section Branding
Header Content
Walton Impresses At Cobb Relays
Primary Content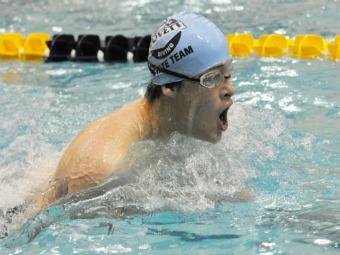 Walton showed amazing talent and depth at the recent Cobb Time Trials and Relays, winning the boys overall, the girls overall and the combined overall events. The Class AAAAAA No. 4 Walton girls beat out No. 3 Kennesaw Mountain and No. 6 Lassiter as well as Class A-AAAAA No. 7 Pope.
The Walton boys managed to take down Class AAAAAA No. 2 Lassiter, No. 10 Johns Creek and A-AAAAA No. 9 Pope. Lassiter did have Zachary Bunner swimming but not Jimmy Yoder, who recently committed to Stanford.
Brookwood took out Norcross in a head to head meet with the girls winning 234-70 and the boys winning 194-106. Rachel Muller stood out for the girls while Nick LaMontagne was one of the many stars for the boys.
At the 20th annual McCallie Invitational, boys Class A-AAAAA No. 3 Westminster finished second behind McCallie, just ahead over AAAAAA No. 5 Milton and Harrison. Lakeside, Centennial and North Cobb also competed in the event. The Westminster girls, ranked No. 1 in Class A-AAAAA won the event, beating out programs such as Harrison, Centennial, Lakeside, Ringgold and Milton.
AAAAAA BOYS
1. Parkview
2. Lassiter
3. Brookwood
4. Alpharetta
5. Milton
6. North Gwinnett
7. Collins Hill
8. Chattahoochee
9. Mill Creek
10. Johns Creek
AAAAAA GIRLS
1. Brookwood
2. Parkview
3. Kennesaw Mountain
4. Walton
5. Etowah
6. Lassiter
7. Peachtree Ridge
8. Mill Creek
9. North Gwinnett
10. Archer
A-AAAAA BOYS
1. Marist
2. Wesleyan
3. Westminster
4. Dalton
5. Sequoyah
6. St. Pius X
7. Woodward Academy
8. Oconee County
9. Pope
10. North Hall
A-AAAAA GIRLS
1. Westminster
2. Marist
3. Woodward Academy
4. St. Pius X
5. North Paulding
6. Calvary Day
7. Pope
8. Wesleyan
9. Greenbrier
10. Oconee County
Secondary Content
Bottom Content