Section Branding
Header Content
Brookwood, Parkview Top First Swim Poll
Primary Content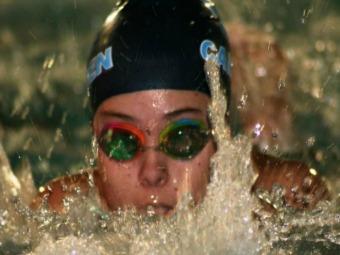 Parkview earned its first state swimming and diving title since 2007 last season and kept alive a string of 13 straight years that a Gwinnett boys program has claimed the title in the state's highest classification. The Panthers lost standout Ricky Lehner but begin the year No. 1 on the back of Geoffrey Carter, Christopher Rogers and Rory Martin. Lassiter is a close No. 2 with Jimmy Yoder, Zach Bunner and Zach Marshall all slated to return. Yoder may be the best swimmer in the state. Brookwood, who captured three straight titles from 2008 through 2010, starts the year No. 3 with Nick LaMontagne back. No. 8 Chattahoochee is making the jump up to Class AAAAAA and has Jay, Mick and Kevin Litherland leading the Cougars in the pool.
In Class A-AAAAA, No. 1 Marist has a nice mix of talent while defending champion Wesleyan checks in at No. 2. Westminster, Dalton and Sequoyah round out the top five.
In Class AAAAAA girls, No. 1 Brookwood lost Kelsey Gouge but returns Rachel Muller and Anna Jahns among several other strong swimmers. No. 2 Parkview has a nice mixture of young and veteran swimmers with Morgan Fleming leading the way. No. 3 Kennesaw Mountain has the Postoll sisters along with Alexandria Hart and Jordan Shealy as divers. No. 5 Peachtree Ridge could be a darkhorse to win the state title with plenty of young talent ready to bust out. No. 10 Archer should also be heard from this year with Lexie Smith and Lydia Jones.
In Girls A-AAAAA, Nicole Stafford leads a strong senior class for No. 1 Westminster and Katie Christy will be heard from this season as well. No. 2 Marist has Sarah Smith and a pair of fine divers looking to recapture the state crown that Westminster won a year ago. Woodward Academy checks in at No. 3 with Kathleen Cook and Caitlin Cooper leading the way. No. 5 North Paulding also boasts a strong junior class. No. 7 Pope has some talented young swimmers with Wesleyan, Greenbrier and Oconee County rounding out the poll.
AAAAAA BOYS
1. Parkview
2. Lassiter
3. Brookwood
4. Alpharetta
5. Milton
6. North Gwinnett
7. Collins Hill
8. Chattahoochee
9. Mill Creek
10. Johns Creek
AAAAAA GIRLS
1. Brookwood
2. Parkview
3. Kennesaw Mountain
4. Etowah
5. Peachtree Ridge
6. Lassiter
7. Mill Creek
8. Walton
9. North Gwinnett
10. Archer
A-AAAAA BOYS
1. Marist
2. Wesleyan
3. Westminster
4. Dalton
5. Sequoyah
6. St. Pius X
7. Woodward Academy
8. Oconee County
9. Pope
10. North Hall
A-AAAAA GIRLS
1. Westminster
2. Marist
3. Woodward Academy
4. St. Pius X
5. North Paulding
6. Calvary Day
7. Pope
8. Wesleyan
9. Greenbrier
10. Oconee County
Secondary Content
Bottom Content