Section Branding
Header Content
The Five Things I Know: 2012 Playoffs- Round One
Primary Content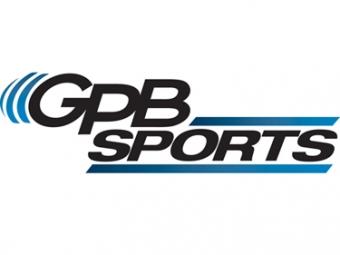 Can you believe this…???
It's the first round of the playoffs… "The Thinning of The Herd" as the voice of GPB Sports calls it… 450 down to 192 and seven titles on the line the week after the Ess-E-Cee Championship at the Georgia Dome…
And there are a lot of great stories heading into the Third Season (capitalization intentional)…
First Thing I Know… Region 1-6A is one of them…
I'm going to say it now… this is the toughest batch of hombres anywhere around in the world when it comes to high school football…
Brunswick and Tift County (with new head coach John Reid) have nothing to shake their heads about. And Coffee will be more than a headache for the guys who finished above them and made it to the playoffs. Robby Pruitt will do wonders for the Trojans and Jardine Stadium is always a tough place to play.
Lowndes solidified their number two seed, but most of the action was involving the top-seeded and top-ranked Camden County taking on Colquitt. For the Packers, it was a must-win to ensure their place in the post-season…
They didn't disappoint…
Robert Hydrick is in The Locker Room… and the highlights are about half-way into the segment…
((HT: WALB-TV))
WALB.com, Albany News, Weather, Sports
Second Thing I Know… Life in the River City is also a little different…
Kendrick is back in the playoffs after a long absence, but one of the cool stories goes to the fans in Hamilton. Harris County started off their season by losing to Houston County, LaGrange, Veterans, and Callaway…
Then all Tommy Parks' team did was run the table- including the upset of Thomas County Central for their first ever region title, a number one seed, and an opener against Northgate…
Dave Platta has some early story-telling as we go Sports Overtime…
((HT: WTVM-TV))
WTVM.com-Columbus, GA News Weather
Third Thing I Know… How about the coaching tree of Flowery Branch…???
Those of you who followed the progress of Flowery Branch and the Falcons football program know their beginnings- packing all of the football equipment inside a trailer, practicing on gravel, and working that into a home…
Lee Shaw built the program from scratch and has some great post-season runs to show for it. After the season past, he left to go home to take over the Rabun County program and be closer to his son, Connor, who spends his Saturdays as QB in Columbia. Rabun County made the playoffs this year as a 4-seed taking on Heard County.
Now, his former OC Benji Harrison is head coach at Jackson County- who enters the playoffs as a 4-seed and getting their first-ever playoff berth traveling to Cartersville.
And the new head coach at The Branch, is Chris Griffin- Shaw's old DC. And to get their first-ever region title, they had to get through Gainesville to do it… 35-34…
Here's how the game aired on gpb.org
Skip ahead to the last four minutes of regulation if you want…
Fourth Thing I Know… Here's my early returns on who to keep an eye out for in the playoffs…
AA- The winner of the Vidalia-Fitzgerald game could make a deep run, and for Calhoun and Brooks to play in the quarters seems almost a shame.
AAA- Buford and Carver should make the upper left while Thomson should see Cartersville or BT lower right. Peach County should make it out of the upper right while WaCo and St. Pius should be a hoot in the quarters…
4A- Sandy Creek and Burke meeting in round three could be a blast while Marist and Carrollton might play in round two…
5A- Should have some interesting second round match-ups including a possible Northside-Thomas County Central/Flowery Branch-Tucker quadrant. Ware, Stephenson, and East Paulding make for a nice bottom left. Upper right has Harris County, Warner Robins, SW DeKalb, and Gainesville while ML King could have a fair run bottom right.
6A- Upper left could give you Lowndes-Lovejoy and Grayson-North Gwinnett. Can Hughes make a run with their seniors and get past, maybe, Valdosta. Lassiter-Brookwood in the first round should be fun. Hillgrove gave Camden one of the most shocking upsets this decade two years ago. Can they repeat…??? And if Camden survives, they have Norcross down the road… West Forsyth could get past Walton and Parkview because of the lack of weapons those schools have now because of injury…
All in all, I can't wait…
Who do you, faithful reader, have making your brackets, full…???
Fifth Thing I Know… Blatant Plug Alert…
It's that time…
And our first foray into the playoffs will be to welcome Colquitt County to McEachern to take on the Indians at Cantrell Stadium. The "All Access Pass" with Mark, Jenn, Rayven, Gil, Trey, and the rest of the crew kicks off at 7:30 while kickoff itself is shortly after 8.
So, friend us at "GPB Sports" on Facebook, watch us on the air and web, download our app, and follow us on Twitter…
Just be there with us all the way through…
Play it safe, everyone… I'll talk to you soon…
Secondary Content
Bottom Content