Section Branding
Header Content
Walton Moves Up In Cross Country Poll
Primary Content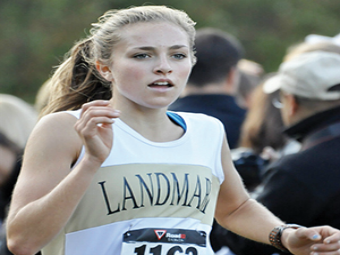 No. 1 Athens Academy won the Class A private schools state championship at First Presbyterian. Meanwhile, Georgia Military won the public school championship and entered the poll at No. 10.
Behind No. 4 Walton, Etowah came in second at the Region 5-AAAAAA championship at Canton. The Eagles moved up to No. 6, ahead of Milton which came in third place.
North Oconee outraced its rivals at the Region 8-AAA meet at East Jackson and replaced Oconee County at No. 4.
At the Region 7-AAAA meet at Jasper No. 6 Dalton won, but Pickens County's second-place showing was enough to swap places with Northwest Whitfield, which took third.
In Region 7-AA, Model and Murray County switch spots as Model took the region meet.
At Oglethorpe County, Riverside Military beat its Region 8-AA competition and moved to No. 8, while Jefferson came in at fourth and consequently dropped out of the poll.
Oconee County entered the Class AAA poll at No. 10.
No. 1 Landmark Christian won the girls Class A private school championship, also at First Presbyterian. Towns County won the girls public championship and debuted in the Class A poll at No. 10.
In the girls meet at Canton, Walton knocked off No. 1 Milton and took over the top spot in this week's poll. Also, Etowah came in fourth and climbed to No. 6 while Woodstock, the sixth-place finisher, dropped to No. 10.
In Class AAA, Blessed Trinity took over No. 1 for St. Pius X after defeating the Golden Lions in the Region 6-AAA meet.
Boys
Class AAAAAA
1. Mill Creek
2. Marietta
3. Walton
4. Peachtree Ridge
5. Brookwood
6. Etowah
7. Harrison
8. North Cobb
9. Milton
10. Norcross
Class AAAAA
1. McIntosh
2. Lakeside-Evans
3. Pope
4. Winder-Barrow
5. Flowery Branch
6. Starr's Mill
7. Lakeside-DeKalb
8. Union Grove
9. Bradwell Institute
10. Dunwoody
Class AAAA
1. Marist
2. Perry
3. Wayne County
4. Alexander
5. Sandy Creek
6. Dalton
7. Eagle's Landing
8. Pickens County
9. Northwest Whitfield
10. Hephzibah
Class AAA
1. Woodward Academy
2. St. Pius
3. North Hall
4. North Oconee
5. Hart County
6. Blessed Trinity
7. Oconee County
8. Cartersville
9. Chapel Hill
10. Grady
Class AA
1. Westminster
2. Wesleyan
3. Bleckley County
4. Model
5. Murray County
6. Benedictine
7. Lovett
8. Riverside Military
9. Greater Atlanta Christian
10. Pepperell
Class A
1. Athens Academy
2. Darlington
3. Landmark Christian
4. Mt. Pisgah
5. Galloway
6. Athens Christian
7. Whitefield Academy
8. Lakeview Academy
9. Holy Innocents'
10. Georgia Military
Girls
Class AAAAAA
1. Walton
2. Milton
3. Roswell
4. Peachtree Ridge
5. Harrison
6. Etowah
7. Lowndes
8. North Cobb
9. Centennial
10. Woodstock
Class AAAAA
1. Flowery Branch
2. Lakeside-Evans
3. McIntosh
4. Winder-Barrow
5. Dunwoody
6. Lakeside-DeKalb
7. East Paulding
8. Whitewater
9. Starr's Mill
10. Union Grove
Class AAAA
1. Marist
2. Alexander
3. Heritage-Catoosa
4. Chestatee
5. Pickens County
6. Lanier
7. Westover
8. Eagle's Landing
9. Veterans
10. Grady
Class AAA
1. Blessed Trinity
2. St. Pius
3. White County
4. Woodward Academy
5. North Hall
6. Chapel Hill
7. North Oconee
8. Central-Carrollton
9. Grady
10. Oconee County
Class AA
1. Westminster
2. Wesleyan
3. Lovett
4. Jefferson
5. Bleckley County
6. Bremen
7. Union County
8. Thomasville
9. Pelham
10. Coosa
Class A
1. Landmark Christian
2. Providence Christian
3. Darlington
4. Mount Pisgah
5. Pace Academy
6. First Presbyterian Day Athens Christian
7. Paideia
8. Athens Academy
9. Mount Paran
10. Towns County
Secondary Content
Bottom Content