Section Branding
Header Content
The Five Things I Know: 2012 Week Eleven
Primary Content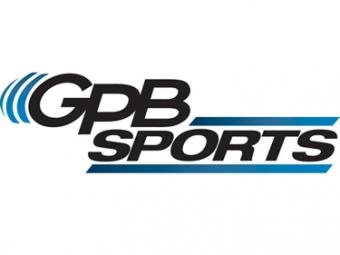 Okay… first off…
I can't believe that this is the last week of the regular season…
It's been a lot of ups and downs and great story-lines in between…
One of the best stories came across the desk two weeks ago and it was the story of what went down at the Heard County-Temple game… which still has a lot of momentum and coolness to it…
Heard is ranked top-ten in double-A and was on their way to a big victory against Seth Rogers and the Temple Tigers. Coach Rogers wanted to put in a sophomore running back, Devin Moore, who had cerebral palsy to give him some time on the field.
Here's the play, thanks to the Heard Citizen
Heard County head coach Tim Barron, when asked by Rogers about letting Devon play, suggested the idea of scoring the touchdown.
"It was an awesome deal," Rogers told me. "It was a once in a lifetime thing for me."
Actually, coach, it was a once in a lifetime thing for all of us…
And way too cool…
First Thing I Know… Region 1-6A is not going to disappoint…
First, with Camden taking out Lowndes at the Concrete Palace, the Wildcats (who are now as healthy as they can be right now) are the Region champs. But the fun is further on down the ladder for the three and four seed with Valdosta, Colquitt, and Coffee all chasing the two spots left…
Robert Hydrick was in the Locker Room to show us why we're here…
((HT: WALB-TV))
WALB.com, Albany News, Weather, Sports
Second Thing I Know… What about Carver-Columbus…???
Everyone was looking at this match-up for one of the marquee moves in Triple-A
So, Carver goes to Anderson Field and takes care of one of their biggest games on the season…
Courtney Lyle gets to see one of the more colorful characters in the high school ranks in Fort Valley…
((HT: 13WMAZ-TV))
Third Thing I Know… As a follow-up…
You know just how much I have been promoting the Northside-Warner Robins game this last few weeks on "Football Fridays…"
Here's the end result for one of the toughest matches in the state- not just 5A
Big Marvin was there, but Ben and Frank got to talk about it, too…
((HT: 13WMAZ-TV))
Fourth Thing I Know… Check out the race in single-A
Going into last Friday night… here's what the power rankings were for the public and private school top-16's were for the class…
Private Public
Rank, SchoolRanking Rank, SchoolRanking
1. Athens Academy15.53 1. Lincoln County14.41
2. ELCA14.13 2. Wilcox County14.25
3. Prince Ave. Christian13.823. ECI14.05
4. Savannah Christian13.764. Irwin County13.63
5. Darlington13.55 5. Charlton County13.60
6. Calvary Day School13.53 6. Wilkinson County13.50
7. Walker13.50 7. Dooly County13.41
8. Holy Innocents'12.92 8. Marion County13.15
9. Aquinas12.60 9. Miller County12.65
10. Brookstone12.40 10. Commerce12.20
11. Athens Christian12.14 11. Gordon Lee12.08
12. First Presbyterian11.97 12. Greenville11.63
13. Landmark Christian11.8313. Claxton11.59
14. George Walton11.37 14. Trion11.50
15. Mt. Pisgah Christian10.7915. Johnson County11.41
16. Christian Heritage10.5316. Clinch County11.35
And it was Number one versus Number Six on the public side when WilCo went to Lincoln County to take on the Red Devils…
Matt and Thomas had that game as their lead on Football Friday Night…
((HT: WJBF-TV Augusta))
Fifth Thing I Know… Blatant Plug time…
There are four different scenarios that could go down when South Gwinnett hosts Parkview for game 10 in region 8-6A, and it all depends on what happens when Brookwood, Grayson, the Comets, and the Panthers all go at it on "Football Fridays in Georgia" – starting at 7:30 with the "All-Access Pass" with Mark, Jenn, Rayven, Grace, "Gil, Trey, and "moi."
Kickoff is a little after 8 on GPB
Our web game on gpb.org is Gainesville and Flowery Branch which starts at 7:30, and they'll probably still be playing on Tuesday the way those two offenses are on the field.
So, for the last week of the regular season, the thinning of the herd starts now as we go from 450 to 192 for the third season…
Let me know what you think about the season this year…
Play it safe, everyone… I'll talk to you next week…
Secondary Content
Bottom Content