Section Branding
Header Content
It Should be a Night to Remember, the FINAL Friday of the Regular Season.
Primary Content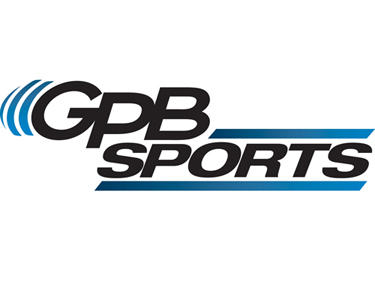 This Friday Night in the newly formed 6A classification all 8 regions will see meaningful but none more than Region 8 where 4 teams will be jockeying for playoff seedings.
We start where the #GREATGPB will be. We travel to Snellville to check out the Parkview Panthers vs. South Gwinnett Comets game. The Comets are led by quarterback Jordan Ramey. Ramey passed for 382 yards and 4TDS in a 42-38 win over Brookwood. Head Coach Cecil Flowe appears to have the Parkview program back on track.
The winner of the Panthers and Comets game wins Region 8 and gets the top seed. So you can see much is at stake. Brookwood and defending state champion Grayson will battle in the other game. That game will be played at Grayson. Our coverage of the Parkview/South Gwinnett game gets underway at 7:30PM with the All-Access Pass Pre-Game show with GPB Sports Director Mark Harmon, Q100 FM's Jenn Hobby, Jon Nelson and crew. Jon will join Trey McDaniel, yours truly, and Rayven Tirado for the kickoff shortly after 8PM.
Over in Region 6 they will also will battle of seedings. West Forsyth controls its own destiny. West Forsyth is led by RB Jake Wieczorek . Wieczorek accounted for 366 yards in total offense, and 4 TDS in West's 56-14 rout of South Forsyth last week. A win over Lambert locks up the title for them. Chattahoochee and Centennial battle for the final playoff spot, and the Alpharetta Raiders winners of 5 straight face Johns Creek for the Number two seed. The Raiders coached by Jason Dukes have one of the best players in the state in QB Joshua Dobbs. Dobbs this week was named the Touchdown Club of Atlanta's Back of the Week. (insert picture of he and his family at the TD Club of Atlanta) Dobbs is pictured with mother Stephanie and his father Robert.
Dobbs threw for 382 yards and 4TDS in his team's 41-23 win over Centennial last Friday. Dobbs has passed for 3-thousand yards this season, the most of any players in Georgia. The Arizona State Sun Devil commit has a 4.0 GPA, and has never missed a day of school in 12-years. He is also being pursued by Miss. State, Princeton, and Yale on football scholarships and Stanford on a baseball scholarship. Gotta believe the Cardinal will go after him too in football.
The GPB Sports Blog caught up with Dobbs at the Touchdown Club Dinner this week. Here is our interview.
Also honored at the dinner emcee'd by Fox Sports's Bob Rathbun were Carver High's Delando Crooks, named Lineman of the Week, Coach of the Week, Central Gwinnett's Todd Wofford who led C-G to only its second win over Parkview since 1995 and its first since 2006. The outstanding booster club member of the week was Darrell Bryant of Archer High School.
This week we will catch up with NCAA President Mark Emmert, who was in town to address the Atlanta Sports Council an arm of the Metro Atlanta Chamber of Commerce. Dr. Emmert's interview will air during GPB's live and exclusive coverage of GHSA football championships in the Georgia Dome next month. A reminder to also check out our web game at GPB.org this week. It will be Gainesville and Flowery Branch.
As I said up top the final Football Friday in the regular season here in Georgia should be VERY interesting in all classifications. POSTSEASON here WE COME!
Secondary Content
Bottom Content