Section Branding
Header Content
A Look Back and A Look Ahead
Primary Content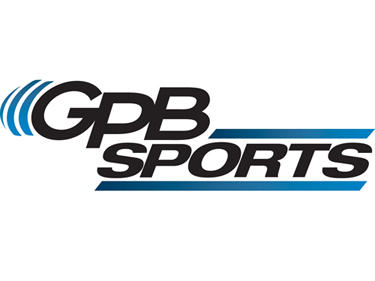 As I sit here writing my weekly blog in the spacious Georgia Public Broadcasting HQs, I reflect back on the October 19th, 20th, and 21st weekend. I think of the turmoil that was created in the standings of Region 6-5A. The Miller Grove Wolverines pulled off a shocker on Saturday night defeating the Stephenson Jaguars 32-29, and coupled with Friday's Tucker 29-0 win over Southwest DeKalb this weeks games in the region Stephenson/MLK, and Miller Grove and Tucker will make this Friday Night a very busy one for our esteemed colleague, historian, and author Jon Nelson. While we are providing you, our loyal viewers, with live and exclusive coverage of Stephenson and MLK as part of Football Fridays in Georgia coverage. Jon will be giving sideline updates on the Tucker/Miller Grove game via of fantastic FREE GPB Sports app available for iPad and iPhone users, and other updates from around the state. Our coverage of Stephenson and MLK starts at 7:30PM from Hallford Stadium in Clarkston with Mark Harmon, Kat Carney (Kat will be subbing for Q 100 Radio's Jenn Hobby this week), Jon Nelson and the ALL-Access Pass Pre-Game show. My broadcast partner, Trey McDaniel, and I will join you from the booth high atop Hallford Stadium shortly after 8PM (8:06PM to be exact) when toe meets leather. JOIN US.
Our GPB web game of the week is expected showcase Region 7-6A leaders the Norcross Blue Devils against the Peachtree Ridge Lions. Coverage at GPB.org starts at 7:30PM with two of Gwinnett County's top coaching faces- Keith Maloof and Mark Fleetwood- who will match wits. The Blue Devils are 8-and oh overall, and 7-and oh in Region play. They opened up region play back on September 14th on GPB with a 31-21 victory over the North Gwinnett Bulldogs. The stars of the game that night were the heads on favorite right now to win player of the year running back Alvin Kamara and linebacker Kevin Mouhon.
Here is the link to the appearance on the GPB Sports Blog with yours truly.
A reminder to join the GPB Sports Team at Leita Thompson Park in Roswell for the Chili Cook-off from 1PM to 3PM this Saturday- details at our Facebook page GPB Sports. While there LIKE us/FRIEND us. Drop by the cook-off and break bread with us and VOTE us the BEST in this election year.
Oh by the way, OUR coverage here at GPB of the final presidential debate will be Monday October 22nd at 9PM Eastern.
Now a look ahead--
Georgia Must Beat Florida (capitalization intentional) in the Annual Rivalry of the River game which in 2012 will MEAN A LOT. How about the SEC East title? Just ask Macon Telegraph sports columnist Bill Shanks (His column can be found at macon.com) who thought the Dawgs looked very lethargic and unprepared in Saturday's 29-24 lackluster win over Kentucky.
Georgia Tech Head Coach Paul Johnson has a nice problem heading into Saturday game versus BYU at Bobby Dodd Stadium/Historic Grant Field. Look for the coach to use his dual threats at QB, Vad Lee, and Tevin Washington. Both scored on multiple TDS as the Jackets snapped a 3 game losing skid with a 37-17 win over Boston College last weekend. Washington joined Joshua Nesbitt as the only Yellow Jackets quarterbacks to rush for 25-hundred yards and pass for 2-thousand yards.
Tech's defense was led by interim defensive coordinator Charles Kelly. Kelly replaced the departed Al Groh.
After the bye week the Atlanta Falcons will try to go to 7-and oh when they travel to Philadelphia to face the Eagles in the Battle of the Birds. Matt Ryan, a Delaware Valley resident, returns to where he starred at the Penn Charter School. Eagles QB Michael Vick faces his former team, and former Eagles defensive back Asante Samuel will begin a week of trash-talkin'. One stat to throw at you is embattled Eagles head coach Andy Reid is 13-and oh in the first game after a bye. The Eagles like the Falcons return to NFL action after an off week.
That's all we have for this week. See you this Friday on TV on the #GREATGPB.
#barnone
Secondary Content
Bottom Content