Section Branding
Header Content
Tucker Looks To Rebound Against SWD
Primary Content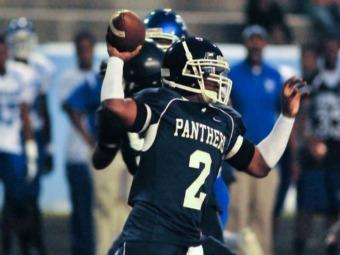 Tucker has barely missed a beat with new coach Bryan Lamar, who has stepped in to fill Franklin Stephen's rather large shoes. The Tigers are 5-1 after falling in a close contest last Friday against Stephenson. Before the Stephenson game, Tucker's closest game had been a 39-20 win over Arabia Mountain in Week 4.
The Tigers are led by running backs Yusuf Minor and Dallas Rivers, each of whom is averaging more than 100 yards rushing per game behind 6-foot-3, 280-pound offensive lineman Alexander Hayes. Athlete Juwaan Williams also gets touches and is capable of breaking a big play. Minor, a senior, is averaging a DeKalb County-best 118.3 yards per game and has three scores while Rivers, a junior, is rushing for 100.2 yards per game along with a county-best nine scores.
Tucker's offense is averaging 368 rushing yards per game in leading the county in rushing offense and total offense (424.6). The Tigers' defense gives up about 154 yards per game, second-best in the county behind M.L. King.
While Tucker is flourishing in the first year of a new regime, Southwest DeKalb is still going strong under legendary coach Buck Godfrey. According to GHSFHA.org, Godfrey is 17th in the history of the state in wins as a head coach with a whopping 269. This season marks Godfrey's 30th coaching the Panthers, who have been to the playoffs 25 times in Godfrey's tenure with one state title and 13 region championships.
Godfrey's squad took care of North Atlanta to improve to 4-2. The Panthers looked good in shutting out Pebblebrook in the season opener, but got skunked twice themselves by M.L. King and Stephenson. Wins over Lakeside-DeKalb and Mays give Southwest a winning mark.
Running back Robert Brice and quarterback Marquis Gilmore are the players to watch in the Panthers' offense. Gilmore has thrown for 208 yards and three scores while Brice has run for 271 yards and two scores.
Southwest is allowing 215 yards per game defensively while averaging 249 on offense.
Tucker leads the all-time series between the two programs 11-6-1 and has won four of the last five, including two straight. This matchup will go a long way in deciding the pecking order in Region 6-AAAAA.
Secondary Content
Bottom Content