Section Branding
Header Content
Plenty Of Movement In Class A Poll
Primary Content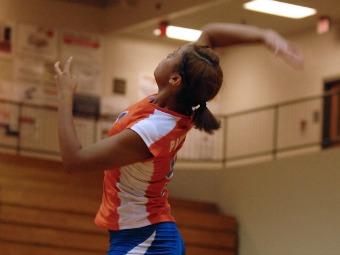 All teams ranked No. 1 remained atop their respective polls as Walton, Whitewater, Veterans, Walker, Wesleyan and Blessed Trinity all looked good in action last week. Veterans recovered from a pair of losses two weeks ago to post two resounding region victories to stay No. 1 in Class AAAA. No. 4 Southeast Whitfield beat No. 5 Heritage-Catoosa in the Raider Rally Championship. Meanwhile, Jonesboro had a nice run in its county tournament, beating North Clayton, Lovejoy and Riverdale while No. 7 South Effingham dominated area play.
Harris County went 3-0 last week but stayed unranked behind No. 10 Apalachee, who went 7-3 with wins over Class AAA No. 9 North Oconee and No. 5 Hart County. No. 9 North Paulding posted wins over Hiram and Lithia Springs.
In Class AAAAAA, Hillgrove moved up after looking strong in four wins while Johns Creek also jumped up to No. 6 with a 4-0 record last week. North Cobb dropped to No. 7 after losing to No. 2 Harrison and Class AAA No. 1 Blessed Trinity. The Warriors did defeat No. 8 South Forsyth.
Cartersville checked into the Class AAA poll at No. 10 as Ringgold fell from the top 10. East Hall moved up to No. 8.
In Class AA, St. Vincent's Academy checks in at No. 9 after beating Class A No. 3 Savannah Country Day. Savannah Country Day strengthened its case with a victory over No. 6 Savannah Christian while No. 2 George Walton Academy defeated No. 8 Providence Christian. No. 4 Landmark Christian posted an impressive win over AAAAA No. 5 Northgate.
AAAAAA
1. Walton
2. Harrison
3. Mill Creek
4. North Gwinnett
5. Hillgrove
6. Johns Creek
7. North Cobb
8. South Forsyth
9. Norcross
10. Lambert
AAAAA
1. Whitewater
2. Pope
3. McIntosh
4. Northview
5. Northgate
6. Greenbrier
7. Ola
8. Union Grove
9. North Paulding
10. Apalachee
AAAA
1. Veterans
2. Sandy Creek
3. Woodland-Henry
4. Southeast Whitfield
5. Heritage-Catoosa
6. Jonesboro
7. South Effingham
8. Walnut Grove
9. Shaw
10. Marist
AAA
1. Blessed Trinity
2. Woodward Academy
3. St. Pius X
4. Sonoraville
5. Hart County
6. Oconee County
7. West Hall
8. East Hall
9. North Oconee
10. Cartersville
AA
1. Wesleyan
2. Westminster
3. GAC
4. Calhoun
5. Jefferson
6. Kendrick
7. Coosa
8. Johnson-Augusta
9. St. Vincent's Academy
10. Lovett
A
1. Walker
2. George Walton Academy
3. Savannah Country Day
4. Landmark Christian
5. ELCA
6. Savannah Christian
7. Hebron Christian
8. Providence Christian
9. Strong Rock Christian
10. Gordon Lee
Secondary Content
Bottom Content