Section Branding
Header Content
Kennesaw Mountain Reaches Class AAAAAA Peak
Primary Content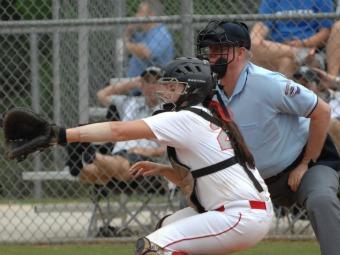 Top teams faced off last week and the rankings reflect plenty of changes based on the results of those matchups. Kennesaw Mountain has put together quite the resume in Class AAAAAA to ascend to No. 1. The Mustangs have recently defeated No. 4 Archer and previously ranked Hillgrove. Collins Hill drops a spot to No. 2 while Lassiter moved up to No. 7. Alcovy is the newest team in the Class AAAAAA poll.
Region 4-AAAAA is well represented in the Class AAAAA poll with No. 1 Whitewater, No. 2 Northgate, No. 5 Union Grove, No. 6 Starr's Mill and No. 9 Ola. Pope, Houston County and Loganville all dropped out of the poll making way for South Paulding, Lakeside-DeKalb and Heritage-Conyers.
In Class AAAA, Northwest Whitfield is the new No. 1 as Heritage-Catoosa drops to No. 2. Lumpkin County is new to the poll after Mary Persons fell out following a rough stretch. Pierce County and Franklin County debuted in the Class AAA poll with Fannin County and defending Class AAA champion Oconee County falling out of the rankings. Buford still sits atop the rankings. Pike County just missed coming in at No. 10.
Wesleyan and Heard County each moved up one spot in the Class AA poll. The Wolves have started the year on fire and are the new No. 1 team. Vidalia moves in as Bryan County falls out of the AA poll.
Finally, Gordon Lee remains No. 1 in the Class A poll, but Johnson County moved up as the rankings merely shuffled with no one falling out.
AAAAAA
1. Kennesaw Mountain
2. Collins Hill
3. Archer
4. Mill Creek
5. Peachtree Ridge
6. Parkview
7. Lassiter
8. Brookwood
9. East Coweta
10. Alcovy
AAAAA
1. Whitewater
2. Northgate
3. Allatoona
4. Greenbrier
5. Union Grove
6. Starr's Mill
7. Heritage-Conyers
8. South Paulding
9. Ola
10. Lakeside-DeKalb
AAAA
1. NW Whitfield
2. Heritage-Catoosa
3. Walnut Grove
4. Madison County
5. West Laurens
6. LaGrange
7. Carrollton
8. Locust Grove
9. Columbus
10. Lumpkin County
AAA
1. Buford
2. Blessed Trinity
3. Ringgold
4. Jackson
5. Dawson County
6. Decatur
7. SE Bulloch
8. Rockmart
9. Franklin County
10. Pierce County
AA
1. Wesleyan
2. Heard County
3. GAC
4. Crawford County
5. Bacon County
6. Chattooga
7. Berrien
8. Cook
9. Union County
10. Vidalia
A
1. Gordon Lee
2. Mt. Pisgah
3. Brookstone
4. Johnson County
5. Miller County
6. Seminole County
7. George Walton Academy
8. Calvary Day
9. Telfair County
10. Schley County
Secondary Content
Bottom Content